And we have a winner! Saravana Bharathi will receive the OBi202. Thanks for playing!
Who wants to get their free VoIP on?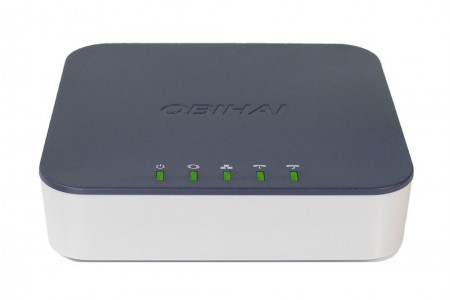 The OBi202, a device that allows you to access VoIP – voice over internet protocol – easily via your home internet connection, is the newest model from Obihai, a company that makes providing easy to use and understand VoIP technology a reality for any home. You can read our full review of the OBi202 here. Thanks to our friends at Obihai Technology, we are able to offer one of our readers the opportunity to own one of these devices absolutely free. (Note: The offer is open to U.S. addresses only.) Enter to win in any of the ways below. Good luck!
Show us some love on our Facebook page.
Give us a shout out on twitter (be sure to mention @BrutalGamer so we can find you)
Riddle me this in the comments below: If you win the Obihai, would you call me? What would you say?