No, not Mad Magazine- MAD as in Joe Madureira.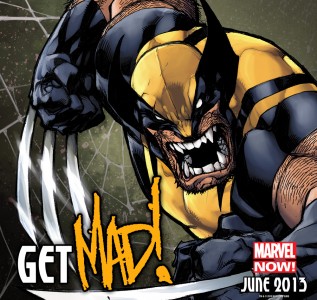 In a new teaser image (is it me, or is Marvel Comics getting very secretive all of a sudden?) sent around yesterday, Marvel looks to be hinting at a Joey Mad run on Wolverine or possibly even X-Men.
Whether this has anything to do with the teaser that had the 'Cut above' imagery that may or may not be referring to Wolvie, is unknown at the moment. That particular poster (you know, the one with the 52 slices?) has been updated though and there should be more info about its meaning at the Marvel Comics panel at the SXSW show on March 10th.
As to where the MADman fits in in all this? Well, you'll just have to wait for June to see…