Check out this gameplay footage released by Deep Silver for up and coming zombie survival RPG Dead Island: Riptide.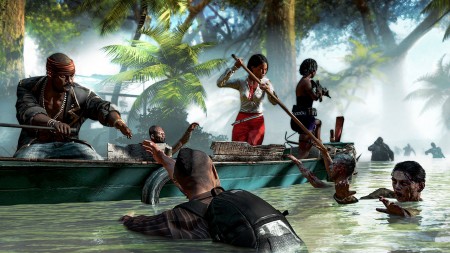 What you wanted more than that to incise you to watch? Ok then, the game play footage shows of one of the features of protecting your hub by using anything you happen to find laying around, like; mesh-fencing, propane tanks and mini-guns from a disgarded helicopter wreckage. You know, common things you find around a zombie infested island.
Right, there's your fan fair, now check out this gameplay footage narrated by Deep Silvers Creative Director, Alex Toplansky.