The formerly Collectors Edition exclusive Nuketown Zombies map will available for those who don't pick up the CE through that magical Season Pass.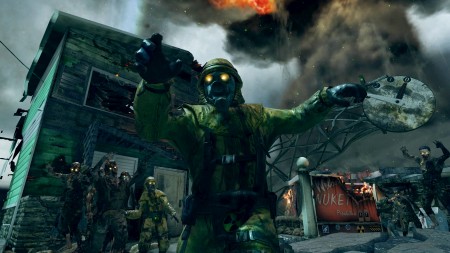 Zombies mode fans should be very happy with this nice little bonus. The Season Pass for the game will now net you the four DLC map packs (that've always been included) plus the Nuketown Zombies map -even if you don't have the Collectors Edition of Call of Duty: Black Ops 2.
Now the only catch here is that you'll have to wait till December to play if you go that route- and even then, only if you're playing on the Xbox 360. So I guess that'd technically be two catches. PS3 and PC players will have to wait it out as the map is a Season Pass timed exclusive for Microsoft's console.
The Black Ops 2 Season Pass is available now for $49.99.