Ezio and company are on the way to movie theaters everywhere- and fast.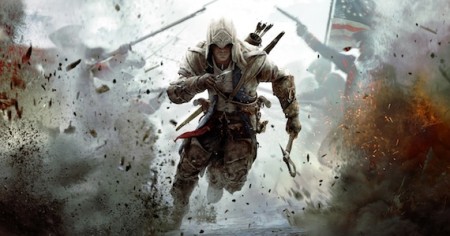 According to a story out today, Assassin's Creed is being fast tracked into production for a major motion picture release from its own recently opened movie wing (Ubisoft Motion Pictures) and New Regency Films.
Reportedly, the film will see the gaming powerhouse in the driver's seat as far as "key" thematic elements go. So maybe with that news there's a chance the Creed might make it to theaters in a fairly intact and faithful form? One can hope.
So far, there aren't too many details available. We do know that Michael Fassbender (Prometheus, X-Men First Class) is attached to the project in the lead role. It's unknown if he'll be playing the modern age assassin-in-training Desmond, a past assassin brought to life in the Animus, or someone else entirely.
Personally, I hope it's a 'new' character and storyline set in the AC universe. I like the idea of branching out and telling 'other stories' from an already complete fiction, than just rehashing (and most of the time ruining) something that's already been done (usually in a better way) in another form.
Source: MCV