Batman: Arkham City Armored Edition will be making the jump to Nintendo's upcoming Wii U console in time for launch.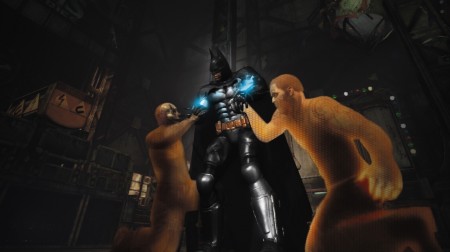 Although the Armored Edition wasn't developed by Rocksteady (the devs on the original version of the game), what Warner Brothers Games Montreal has produced is essentially this is the same title as the one that appeared on the Xbox, PC and PS3 last year. That's not to say that there isn't a little extra tacked on for good measure though.
The game comes with all the DLC from the previous release plus some new suits and tech to play around with that should compliment the Wii U control pad nicely. Is that enough to warrant a second purchase if you already have Arkham City on one of those 'other consoles'? Probably not. But if you missed it for some reason, you might want to make sure you get it this time around. It's a pretty good game.
Look for Batman: Arkham City Armored Edition to be on store shelves alongside the Wii U console this November.
Source: MCV