The team is heading back to the big apple, for a comic book mini-series that'll connect Ghostbusters: Afterlife to Frozen Empire.
I love this town
It's no secret that there's a big new Ghostbusters movie coming out next year, and it's set to bring the multi-generational team back to NYC for some frozen specter-fighting. But since things were anything but settled at the close of 2021's Afterlife, you might be wondering how all that went down. And if so, then you're going to want to check out Ghostbusters: Back in Town.
Set a year and a half after Afterlife, Back in Town will feature the creative team of writer David Booher and artist Blue Delliquanti. It's a story that sounds like it'll feature a new villain, and of course a bit of a roadtrip.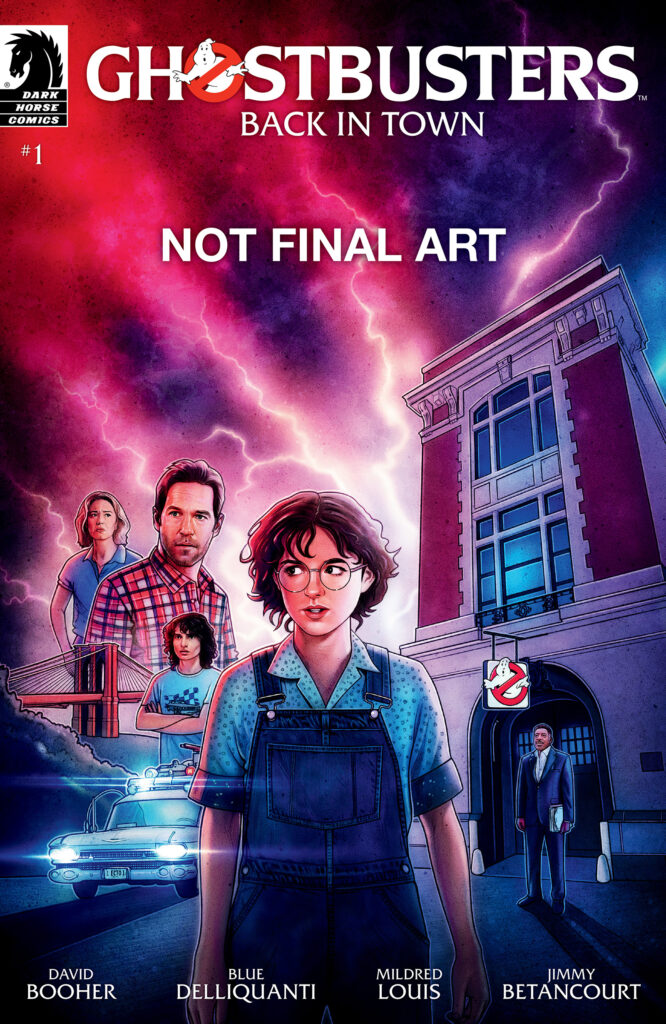 An all-new ghostbusting adventure arrives March 2024 in the form of a new series from Dark Horse Comics: Ghostbusters: Back in Town! This new four-issue series bridges the gap between Ghostbusters: Afterlife and its upcoming sequel Ghostbusters: Frozen Empire.  A year and a half after the events of Ghostbusters: Afterlife, the Ghostbusters are officially back in business and headed to where it all began: New York City! Callie, Gary, Trevor, and Phoebe are moving into the Firehouse and ready to take on the Spengler family business…or are they? Ghostbusting on top of changing family dynamics has a way of going awry––and that's exactly what one paranormal force is counting on.

Dark Horse Comics press release
Ghostbusters: Back in Town #1 (of 4) is set to hit the stands on March 27th, 2024. That's just a few days before the return of the series to theaters, with Ghostbusters: Frozen Empire arriving in cinemas on March 29th.