Martial arts meet graffiti, as Street Fighter 6's new fighter Kimberly gets the full Udon treatment in her own one-shot comic.
Metro City is exactly what it used to be
The place is Metro City, as it's seen in Street Fighter 6. The star? That'd be Kimberly, one of the newest world warriors to be added to Capcom's stable in this year's smash hit fighting game. That's the setup for Udon's newly revealed Street Fighter comic book, a one-shot starring both the graffiti ninja herself and Final Fight (and Street Fighter) legend Guy.
Street Fighter comics' vet Chris Sarracini will be writing the new story, with artist Panzer on board for the interiors. And of course, since this is Udon, you can expect to see a full slate of great-looking variant covers too.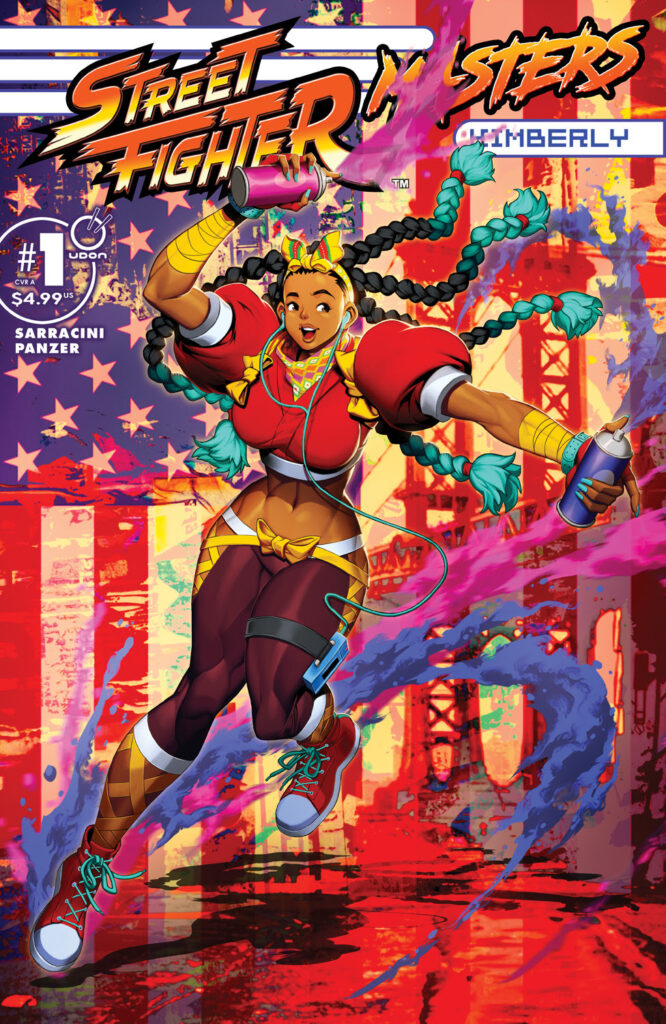 DON Entertainment returns with an all-new one-shot comic story featuring the brand new World Warrior KIMBERLY, who recently made her debut in Street Fighter 6! In this special story, the American graffiti ninja Kimberly Jackson hits up the streets of Metro City to stand-up to the dark forces gathering there, and gets a little help from Guy and the Bushin-ryu ninja clan! 

Udon press release
As you can see above, Tovio Rogers' variants will be exclusive to Udon's online store, while there'll also be a blank cover for sketches and two other variants in addition to the standard. Pre-orders for all of them are open now, including for both of Rogers', and you an grab any of the above here on Udon's shop.
Again though, these are pre-orders, as Street Fighter Masters: Kimberly #1 won't arrive until this December the 13th.