With one film in the bag, the all-new TMNT "Mutant Mayhem" universe is set to expand with a sequel, TV show, and now a game.
Turtle power
Maybe something of an acquired taste, Seth Rogan's new take on the classic Teenage Mutant Ninja Turtles mythos is charging forward with plenty of new media. There's already been a sequel film greenlit, plus a spinoff TV show, and now we have word of a video game.
Revealed today, Outright Games will be adapting the new property and telling a fresh story set in the Mutant Mayhem universe. The game will pick up from the end of the movie, and will keep its unique "painterly" visual style.
"Nickelodeon is one of our longest standing licensing collaborators and we're overjoyed to have the opportunity to bring the Teenage Mutant Ninja Turtles to life in a brand new and original video game. This is one of the most enduring and beloved franchises in the world and we're beyond excited to use our expertise to expand the Turtles' global reach even further through the world of video games."

Stephanie Malham, COO at Outright Games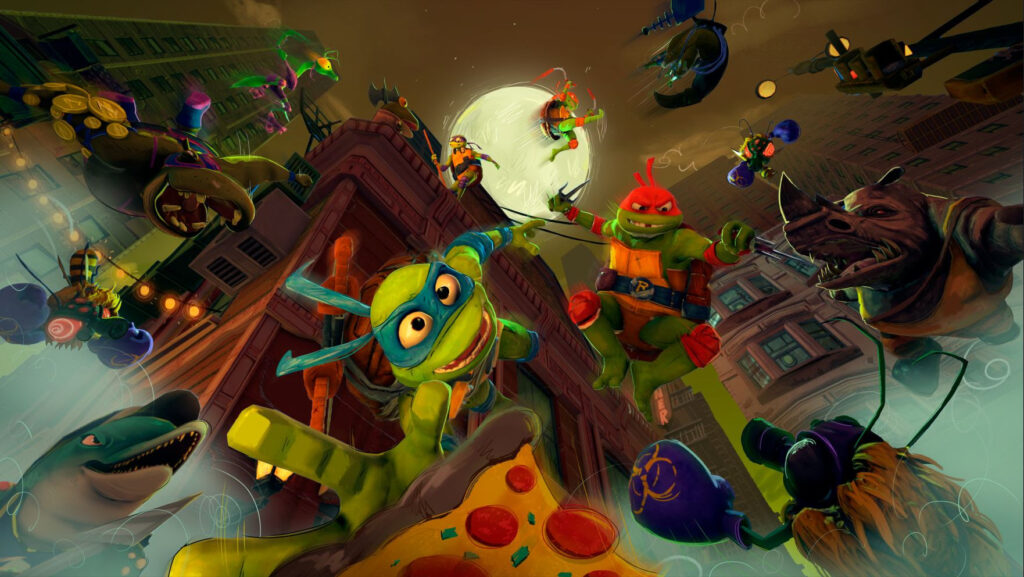 Taking place months after the events of the movie, the game will feature unique visuals inspired by the film's bold, painterly art style. Combining energetic ninja teamwork gameplay with a humorous narrative, players will take control of the Turtles as they interact with a host of memorable characters from the franchise and fight to save this stylized take on New York City from a new mutant threat.

Outright Games press release
Something old, something new
From the looks of the above, there'll be some returning and some brand new characters for the TMNT to interact with in their latest game. That's in addition to the new "mutant threat", which may or may not be related to the villains from the summer 2023 motion picture.
As you can see in the press release text too, there may or may not be some co-op action to be had. Outright makes a special point of highlighting "ninja teamwork gameplay", which could easily translate to a combat system with plenty of tag-team moves for the quartet, and maybe some AI companions for solo players? We'll see, but probably not for a while.
TMNT: Mutant Mayhem isn't set to release for consoles and the PC til some time in 2024.