Legendary Comics is bringing fans a little dose of early-Halloween scares today, with the new graphic novel Sleep Terrors.
Nightmares… become reality
What if your nightmares could pass into the real world when you awoke? How would you handle that? It's a terrifying idea, and one that author Cavan Scott and artist Stephanie Son are bring to bear with Sleep Terrors, from Legendary Comics.
The publisher's latest graphic novel, Sleep Terrors stars a woman who is plagued by nightmares. But when she starts having narcoleptic episodes, those fears begin to come across into the waking world, as prophesies… and not the good kind.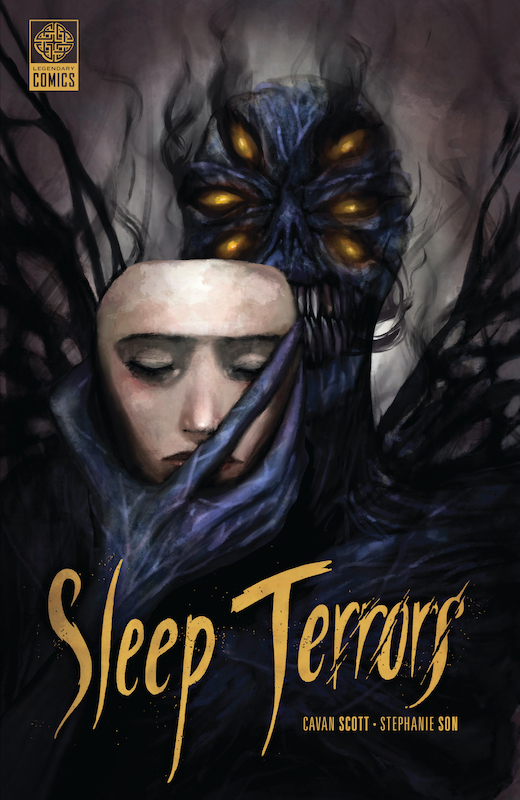 n Sleep Terrors, readers will be plunged into a realm where dreams and reality collide in a mesmerizing tale of suspense and supernatural intrigue. Terri, our protagonist, once believed she was safe upon awakening, only to find that her nightmares had followed her into the waking world.

Ever since a life-altering accident left her in a coma, Terri's existence has been plagued by narcoleptic episodes during the day and disturbing visions during the night. However, her dreams take a chilling twist when they transform into grim prophecies, manifesting as violent events that stain reality with bloodtrails. As Terri grapples with the terrifying realization that her dreams are becoming all too real, her struggle to stay awake drives her to madness.

Sleep Terrors seamlessly blends action-adventure, horror, and supernatural elements, promising an unforgettable reading experience that will resonate with fans of diverse genres.

Legendary Comics press release
Delivered in paperback format, Sleep Terrors is out now.