Happening right along with SDCC 2023, is Sideshow Con, and the collector company has a whole bunch of cool stuff in store.
Upgrades
Started a few years ago, Sideshow Con is more or less an extension of the company's Comic Con appearances. Fans of the various lines that Sideshow both creates and stocks get fresh announcements, teases, and more as the show rolls on. This year will be no exception either, and we've already got some pretty big announcements to talk about.
Those come by way of Spider-Men x 2, with original web-head Peter Parker and his protege Miles Morales. Both will be getting new figures, hailing straight from this fall's Marvel's Spider-Man 2 video game for the PS5, and both are just a bit different than last you might've added them to your own collection.
Also, these are show exclusives, and as such both of the Hot Toys figures you're about to see are very limited in run. Only 1000 pieces of Peter and 500 of Miles will be made available, exclusively to Sideshow Con registrants before hitting general sale. That's a free registration by the way, and you can get one here.
The Peter Parker (Advanced Suit 2.0) 1/6 Scale Figure features a newly developed masked headsculpt with interchangeable eye pieces that can create multiple expressions. His specialized, highly poseable 1/6 scale body is dressed in a finely tailored Spider-Man costume, with attachable articulated pincers. The figure also includes a wide array of accessories, including newly designed webbing accessories, a Spider Drone, a black web-shooter with black webbing, multiple pairs of interchangeable hands, and more!

Sideshow Toys press release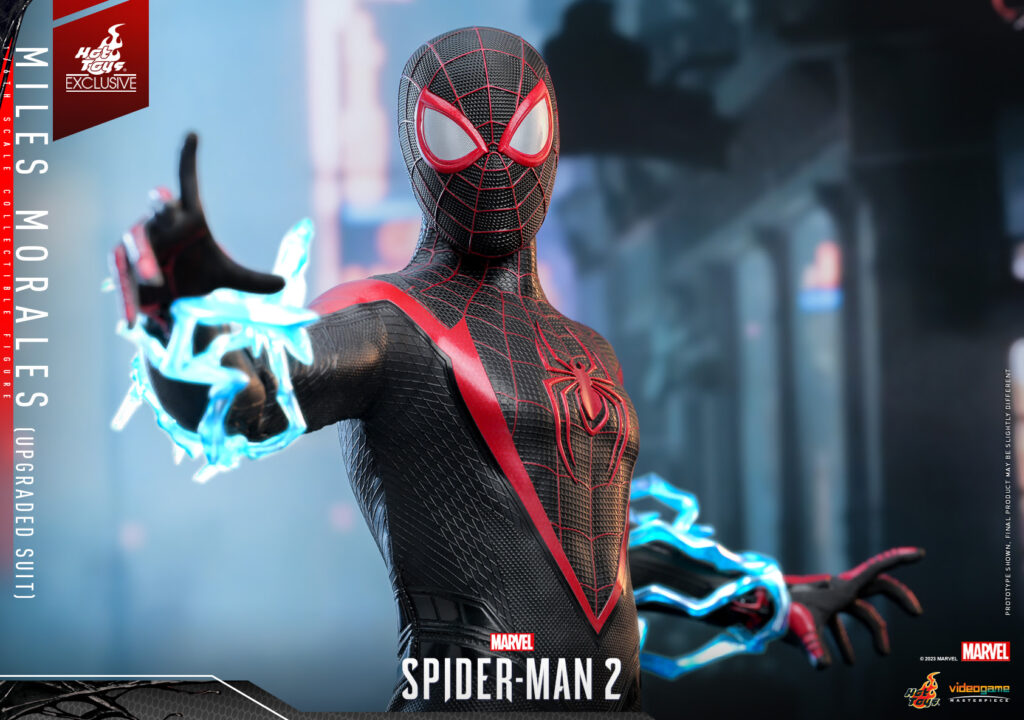 The Miles Morales (Upgraded Suit) 1/6 Scale Figure features a newly developed masked headsculpt with interchangeable eye pieces to recreate the character'sexpressions. The figure's highly poseable body has been outfitted in a meticulously tailored costume, and comes complete with a wealth of accessories, including newly designed webbing accessories, Venom Blast effect accessories, multiple swap-out hands in different gestures, and more!

Sideshow press release