Just out of the theaters (kinda), Mario hasn't wasted any time heading home. The Super Mario Bros. Movie 'Power Up' Edition hits this month.
FIRE
How many times did you see The Super Mario Bros. Movie? At last tally it'd taken in over 1.3 billion globally, so it certainly seems like every fan saw it more than once at the very least.
But of course, that might not have been enough, as the animated film is chock full of Easter eggs and visual treats for the massive Mario fanbase to discover. That's where home video editions come in, and that's especially true for the Power Up Edition.
The disc and digital special edition will be packed up with even more from the Mushroom Kingdom, in the form of a solid list of extras. One of those in particular sounds like a lot of fun, as the voice-cast takes viewers on a pretty neat trip through the movie.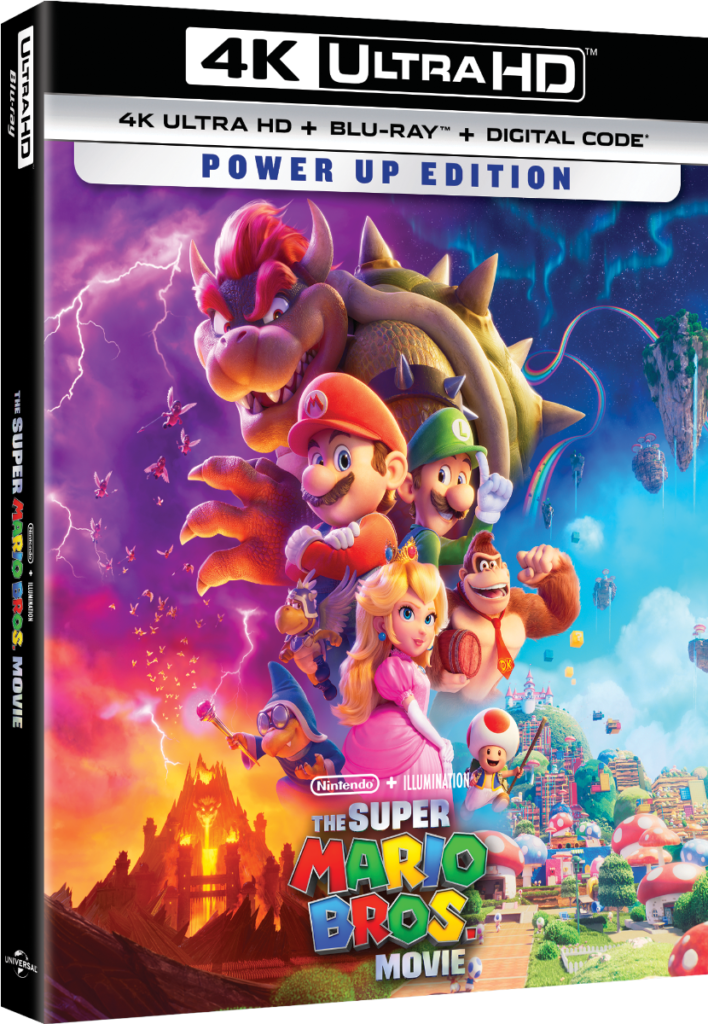 Here's what's included (other than the movie):
Getting to Know the Cast – In these short behind-the-scenes pieces we get up close and personal with the stars of the film and learn what they leaned on to inhabit their on-screen persona.
Leveling Up: Making THE SUPER MARIO BROS. MOVIE – Bringing one of the world's most beloved video game characters, and the world around him, to life was no easy task! Filmmakers and cast give an in-depth look into the making of the film.
THE SUPER MARIO BROS. MOVIE Field Guide – Join the cast of THE SUPER MARIO BROS. MOVIE as they take viewers through the various Power-Ups and Bonuses that appear in the film. This immersive video will allow the cast to interact with custom on-screen graphics as they select a Bonus or Power Up specific to their character and then explain what it does, how to use it and its effects.
"Peaches" Lyric Video – Jack Black is known for his big personality and really no one else could play the part of Bowser, so get ready to sing-along to his big musical number as he serenades Princess Peach.
Leadership Lessons with Anya Taylor-Joy – Let's face it: being a princess isn't easy. Thankfully, we have Anya Taylor-Joy, custom graphics and movie clips to give us Princess Peach's guide to being an awesome leader. We'll provide some real-life tips and power-ups that kids of all ages can use in their daily lives.
Ready to watch again (and again)? The Super Mario Bros. Movie is out now both digitally and physically, with The Power Up Edition set to arrive on Digital, 4K Ultra HD, Blu-Ray and DVD on June 13th.