If you're digging what McFarlane Toys has been doing with the DC Comics name, then you're in luck. The licensing deal has just been extended.
It's a deal
It doesn't seem all that long ago, that DC Comics was in another toy-stable. Mattel held the brand for a number of years at that time, producing (kind of inarguably) one of the greatest DC Comics lines of all time. It was such a fan-favorite, that when it was announced that then-Warner Bros (no Discovery) was pulling the license from the toy-maker… well let's just say that fans weren't thrilled.
That collective notion though, changed pretty significantly over the next few years. McFarlane Toys might've gotten off to a rough start, but there's no denying that it's done a ridiculous amount with the DC Comics character roster.
If you doubt that, consider the main DC Multiverse series, which has branched out into DC films, comics, video games, and legacy properties. Fans have gotten figures from all of the above, and with plenty of chunky build-a-figures as well. Don't forget too, that unlike some companies, McFarlane isn't afraid to do vehicles whatsoever, and if you include the Batman '66 line, they've even made playsets.
And if you're into any or all of the above, then today's your day. McFarlane has announced that it's come to an agreement-extension with Warner Bros Discovery, and will continue to make DC Comics stuff till at least 2025.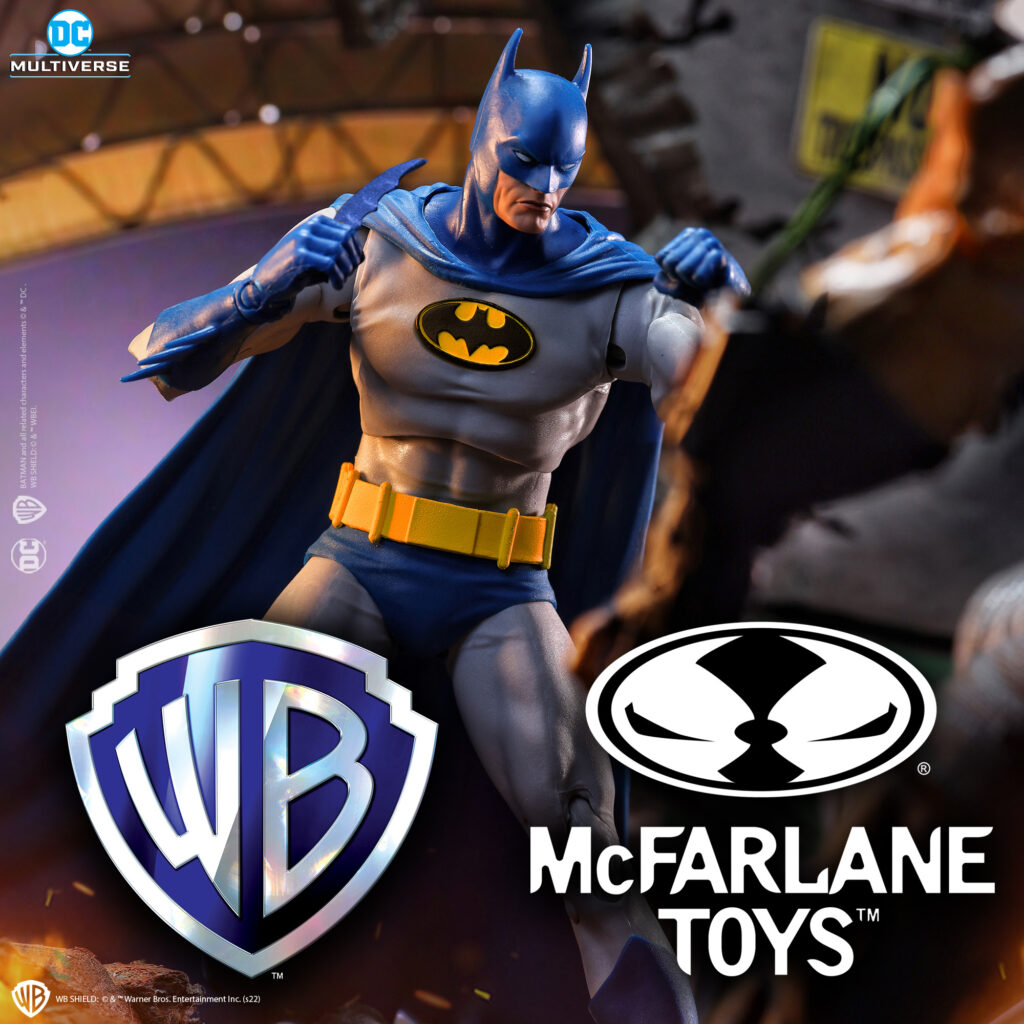 "Our previous contract for the DC Multiverse was a huge opportunity for McFarlane Toys to be involved with some of the best brands on the planet. Being able to play creatively with characters like Superman, Batman, The Flash and Wonder Woman, along with many other brands in the vast Warner Bros. library, proved to be a huge success for us and Warner Bros. Discovery Global Consumer Products. An extension of the contract expands the depth and range of what we can bring to the marketplace to excite fans around the world. I am grateful for WBDGCP's continued confidence in us." – Todd McFarlane


"We're honored and excited to continue our partnership with Warner Bros. Discovery Global Consumer Products. The depth of content and characters within DC, combined with the passion we have for comic book culture, has fueled our development for products that fans and collectors want, which has resulted in strong business growth over the past three years. We're looking forward to more successful years together," said Stephan Tetrault, Chief Operating Officer at McFarlane Toys.

McFarlane Toys press release