Saber Interactive and 34BigThings' futuristic universe returns to the realm of speed for the blazing-fast, zero-G racing of Redout II.
Going tooooo faassssst
It's kind of interesting that racers like Redout don't get the kind of play that… well that pretty much every other racing sub-genre does. There are plenty of rally racers out there, lots of general off-road stuff, and piles of them that take their vehicles to the track. And yet, futuristic stuff is barely seen.
That's not to mention the marquee stuff that's appeared over the decades of course. There have been some big name titles released, that've been big hits, though the general themes still aren't seen that much. It's like no one really wants to pick up the baton and run with it.
Except for 34BigThings and publisher Saber Intereactive of course. Though Redout took a swipe through the action arena, the series is now back firmly on the hover-track. And as you'll see, it's just as blazing fast and fun as you might want.
In it to win it
Like most racers out there, Redout II is fairly straightforward in terms of play. That's to say, you play to win the race. Of course there are several ways to do that, but all paths still take you to crossing that finish line, even though Redout II gives players three basic ways to play.
First up, there's the Arcade Mode. You could probably guess this one, but Arcade Mode serves up a whole mess of tracks you can blast through, as well as a full set of modifiers. Players can reverse the tracks (or play 'em straight), plus select the amount of opponents, laps, and more. So even if you play these tracks to death, you can still shake 'em up a bit and make them feel at least a little different.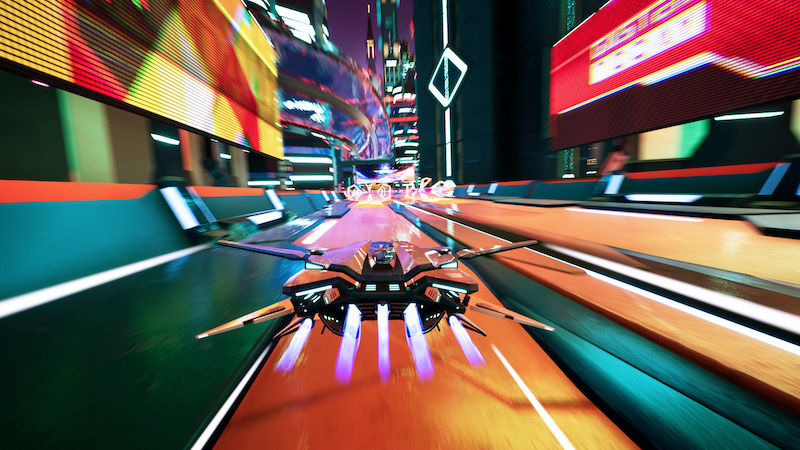 There's also a Career Mode, which you could also probably guess the makeup of. To encapsulate it though, it's a set of races that take you across the game's course library, starting with trials to get you used to the game's play. And yes, you will need that. Big time.
Players can also engage in online multiplayer, though it's not something that's open right from the game's first boot. You'll have to get at least as far as the B League in order to play others, and that's probably for the best. You will need to get used to the game's play in order to compete in any meaningful way against others.
Simple, but complex
I don't play a lot of racing games. I have a bit of a weakness for certain racers, but generally I don't play 'em. There's no specific reason for this, it's just preference. Yes, I tell you this for a reason, and it's that I had a particularly tough time getting used to the controls of Redout II.
Now, don't get the idea that Redout II's controls are overly complex, because they're not. You basically blast your way around courses at breakneck speeds, while breaking, boosting, and adjusting your pitch.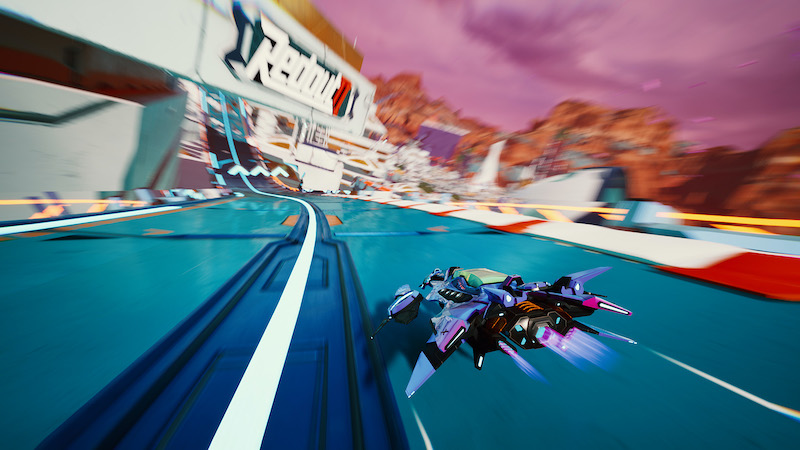 What's that? "Adjusting your pitch"? Yes, it's something that you'll have to do in this game, and it can be extremely tricky. When vehicles take to the air in between jumps, players have to adjust the nose of their 'car' up or down. Doing that can make the difference between wiping out or gliding smoothly into a landing.
For me it was exceedingly difficult to do, but again I am pretty sure that's due to the fact that I just don't play a lot of racers. So adding one more mechanic tripped me up into oblivion. If anything, the fact that I still enjoyed Redout II, despite my coordination issues, probably speaks to the quality of the overall experience.
Flat-out gorgeous
While I might've had some issues with the gameplay, one thing that no one should have a problem with is the look (and sound) of Redout II. Frankly, it's gorgeous.
The tracks themselves are beautifully done, carrying across the sense that these cars are racing across ridiculously slick materials. Not that they touch them, because again these are all hovering vehicles here. But it's just that everything exudes speed, and it's awesome.
On top of them just looking cool by themselves, the tracks also wind in and out of incredible looking set pieces. Courses features everything from high-tech cities of the future to what I found to be surprising natural landscapes.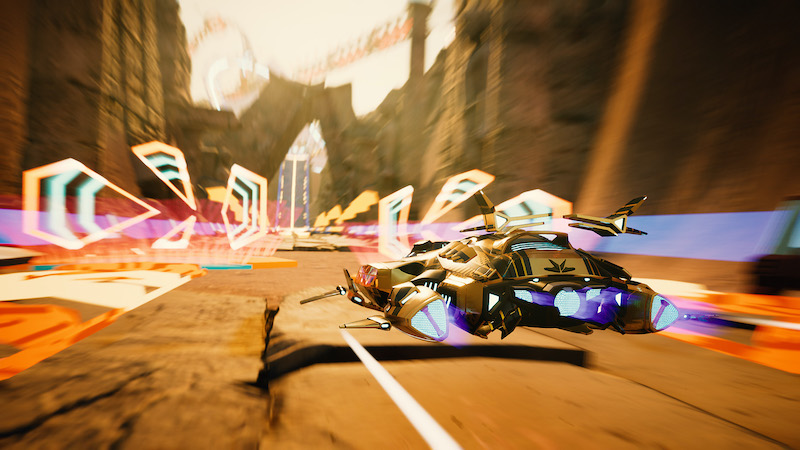 The look is complimented by a soundtrack that's assembled from various names from the world of electronica, like Giorgio Moroder, Zardonic, and Dance with the Dead. I'm not the biggest fan of the genre, but if you are then the tunes add a nice extra layer to the on-screen action.
One thing that I wasn't so crazy about though were the vehicle designs. They come off as a little generic, with no special look that might scream "Redout". But I guess you can't have everything.
Overall
Have you been patiently waiting for a futuristic racer? Do you have a need for excessive amounts of speed? If so, then you might seriously dig Redout II. Developer 34BigThings has crafted a blazing fast and fun title with this sequel, and one that most race-fans should definitely take a look into. Just uh, watch that nosecone.
A copy of this game was provided by Saber Interactive for this review
Redout II
Release date: May 26th, 2022
Platforms: PC (reviewed), Xbox Series X|S, PS5, PS4, Xbox One, Switch
Publisher: Saber Interactive
Developer: 34BigThings
MSRP: $29.99 USD
Seeing Red again
Premise - 85%
Gameplay - 83%
Presentation - 92%
Zero-G racing at a breakneck pace, Redout II should scratch the speed-itch nicely for fans of the racing sub-genre. Though the controls might take some serious getting used to for newbies, vets should eat it up, and you can't beat those gorgeous visuals.