That big bad sack 'o' bugs, Nightmare Before Christmas' Oogie Boogie, is getting a mighty new insect-loaded plush from Kidrobot.
I'm the Boogeyman
Oogie Boogie definitely is every bit the boogeyman, and he's back once again for a brand new plush from Kidrobot. But this isn't your average, every day plushie we're talking about, this one's got some tricks up his sleeve.
For one thing, he's pretty gigantic. Oogie is 16″ tall, so well over a foot, and comes complete with his 'snake' tongue and a trio of removable "bugs". The little plush critters can be stowed away in his belly too, just like in the classic Time Burton film.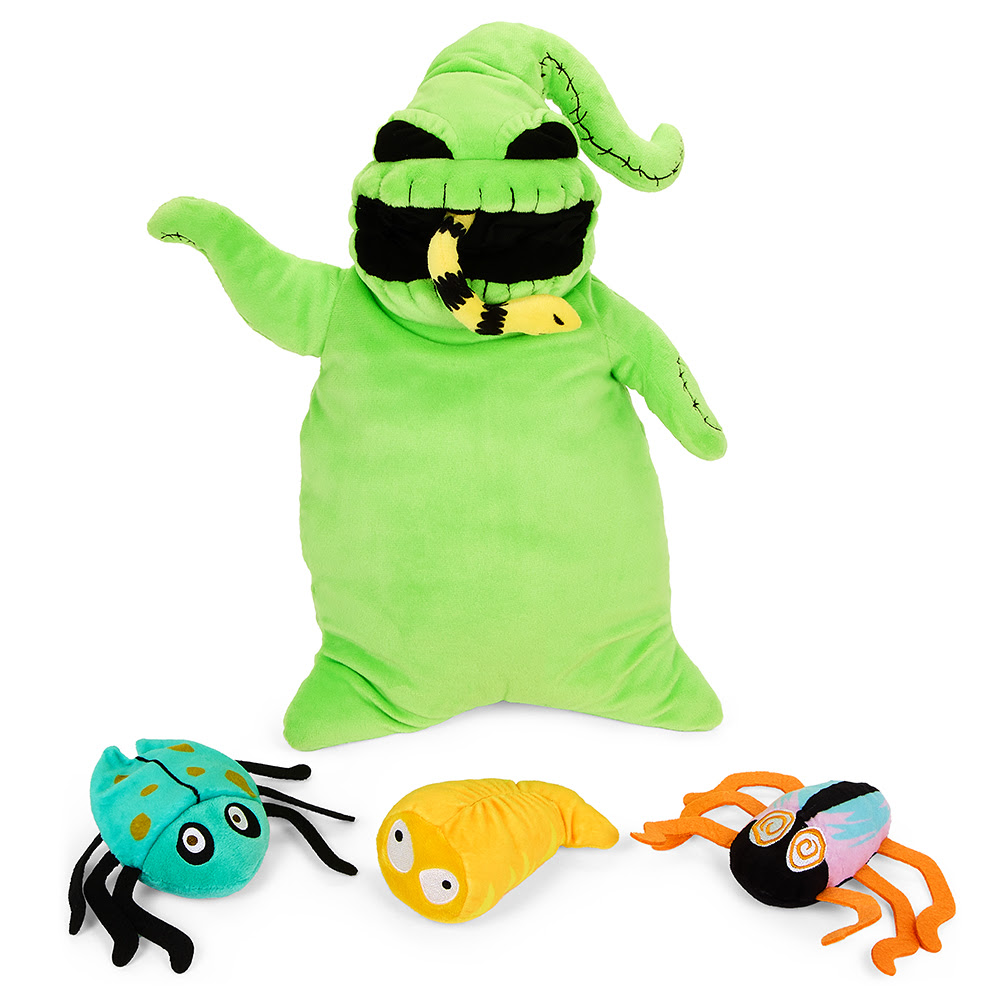 "You better pay attention now because I'm the Boogeyman!" Kidrobot brings to life your favorite characters from Tim Burton's "The Nightmare Before Christmas" movie. The bug-hungry, burlap sack-wearing, gambling monster known as Oogie Boogie is ready to haunt your dreams in 16" tall interactive plush form, complete with removable bugs. Yum!

Kidrobot press release
Oogie is up for pre-order right now from Kidrobot, and is priced in at $39.99 USD. He's currently slotted to ship out some time this fall, so you just might get him for Halloween too. Well, either that or Christmas. Either way.