Looking for an absolute beast of a statue to anchor your TMNT collection? Well then you might want to take a look at PCS' new Krang.
Where's my body?!

Relax Krang, your new body is almost ready, and coming out of Premium Collectibles Studio, it's a monster of a piece. Is it the biggest Teenage Mutant Ninja Turtles statue ever? Other than NECA's life-size piece, it might be.
Krang is molded after his vintage look for this one, as he appeared in the classic TMNT cartoon series. And when I say he's a monster, I mean it. Krang clocks in at a full quarter scale, translating to an approximate 22″H x 20″W x 13″D.
So yeah, he's gonna take up some serious shelf space. Actually, a table might be better.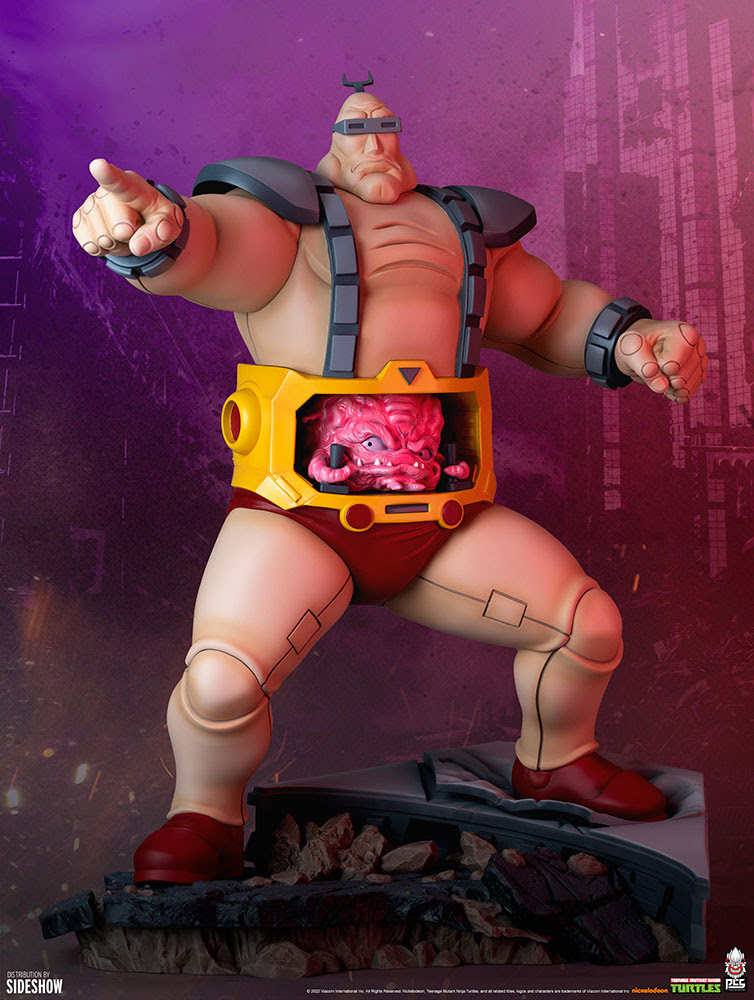 The Krang Statue measures 22" tall and 20" wide as Krang pilots his android body. In the suit's hollowed out stomach is Krang himself, pink and gelatinous, a toothy grin and shifty eyes no doubt showcasing an evil plan for world conquest. Standing on a base of cracked flooring and rubble, this super-villain is more than ready to take over!


PCS press release
With that kind of size, I'm sure you can imagine that Krang here has a price tag to match. And he pretty much does, marked in at $875 USD for the base model. Other than that, there's also a Deluxe Version for $925. Yeah, it adds $50 onto the price, but it includes a nice bonus with a standalone Krang on his little wheelchair.
Both versions are supposed to be ready for pre-order now, via Sideshow Toys. The links don't appear to be working at the moment though, so I guess keep a lookout, as they're probably going to be posting any time now.