A new name on the collectible scene, Queen Studios has made a name for itself in short order. Thanks to this new Loki bust, that's going to continue.
Mischief
If you're a Loki fan, Queen Studios has pretty much cooked up a centerpiece for just about any collection. The company is preparing to launch a piece that's modeled after the god of mischief's appearance in the very first Avengers film, and featuring the likeness of actor Tom Hiddleston.
As you can see here, it's a stunner. The detailing is incredible, at least from these press images, and there's a reason for that. Queen says that ""state-of-the-art technology and cutting-edge 3D sculpting techniques" were used to to capture Hiddleston's likeness.
But this bust goes even deeper than looks, as it promises to… feel real too. Queen has used "top-grade silicone" to craft a look that should convey a sense of Loki being as real as possible. Add real rooted hair and glass eyes, and you have a statue that just might creep you out.
Of course, with this being life-size too, it's a massive bust. The total height of the piece is over 3 feet, and the width is over 2. Yep, it's a monster.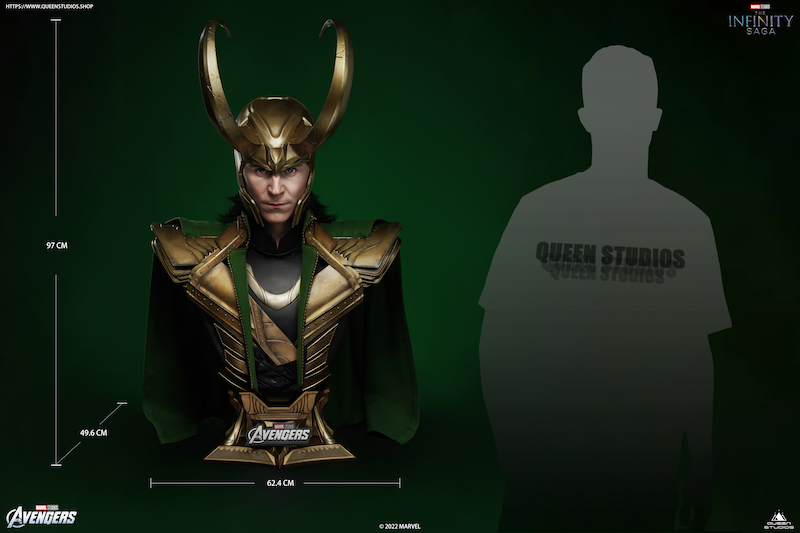 Loki doesn't yet have an official release date, but you'll be able to pre-order one very soon. Pre-orders are open right now, here on Queen's official online shop. Just keep in mind that this bad-boy is gonna run some serious green.
He's limited to just 366 pieces globally, and is priced in at $3710 USD. No, there isn't a missing decimal.