Iconic (and cracking) board game HeroQuest is back and almost ready for action once again. The formerly HasLab exclusive ships in December '21.
The quest begins again
One of the greatest fantasy RPG/board games of all time? Yeah, I'd say that's HeroQuest. Hasbro's relaunch of the title hit their 'kickstarter' platform HasLabs earlier this year, and the game is finally almost here. But that's not the only way to get a copy.
Though it's lacking some of the HasLabs exclusives, the base edition (and one expansion) is actually up for mass market pre-order right now. Even better, the game ships next month (allegedly).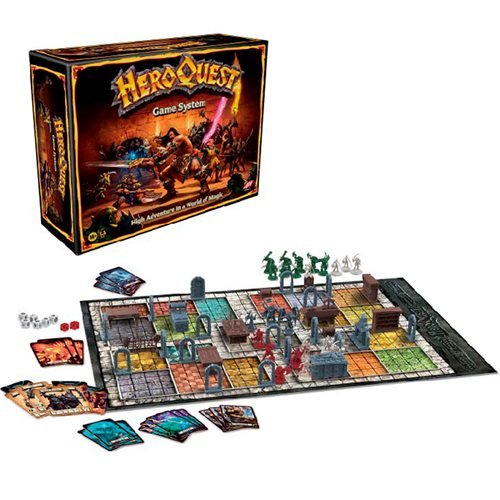 In the Avalon Hill HeroQuest Game System Tabletop Board Game, heroes work together to complete epic quests, find treasures and defeat the forces of evil. This semi-cooperative board game has one player taking on the role of Zargon, the Game Master, while 4 mythical heroes – Barbarian, Dwarf, Elf, and Wizard–team up in their quest for adventure in a maze of monsters and eerie dark dungeons. Players can immerse themselves in the fantasy with the stunning artwork, and 65+ detailed miniatures. The game comes with 14 quests, and has limitless replayability because players can also build their own quests and create their own stories. Gather friends together for an exciting night of tabletop gameplay in an epic battle of good and evil. The game is for 2-5 players, ages 14 and up.


Entertainment Earth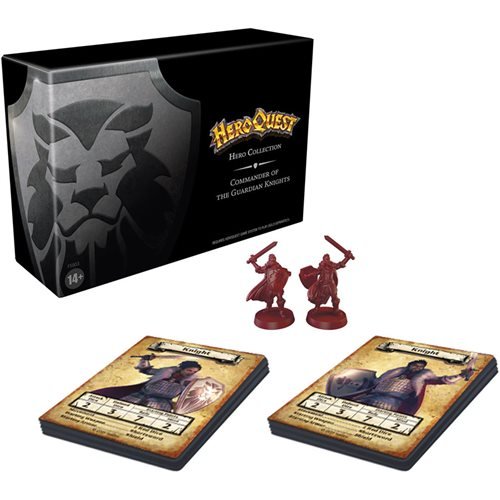 HeroQuest is priced in at $125.99 USD, and can be found here on Entertainment Earth. As mentioned, the first expansion is coming up as well with Commander of the Guardian Knights. That mini set includes two new heroes, as well as play cards. It's $19.99 USD and set to ship in January 2022, though it's also currently pre-sold-out on EE.
Items purchased via above Entertainment Earth links will result in BG receiving a small comission