The original post-apocalyptic film series is coming back for a special Mad Max Anthology collection. The set brings all 4 films to 4K Blu Ray disc.
Enter the wasteland
Dormant for a long time, 2015 brought the savage world of Mad Max back to theaters in Fury Road. A film that spawned a whole new generation of fans, Fury Road is also set to spinoff into a whole new series centered on co-leading hero Furiosa.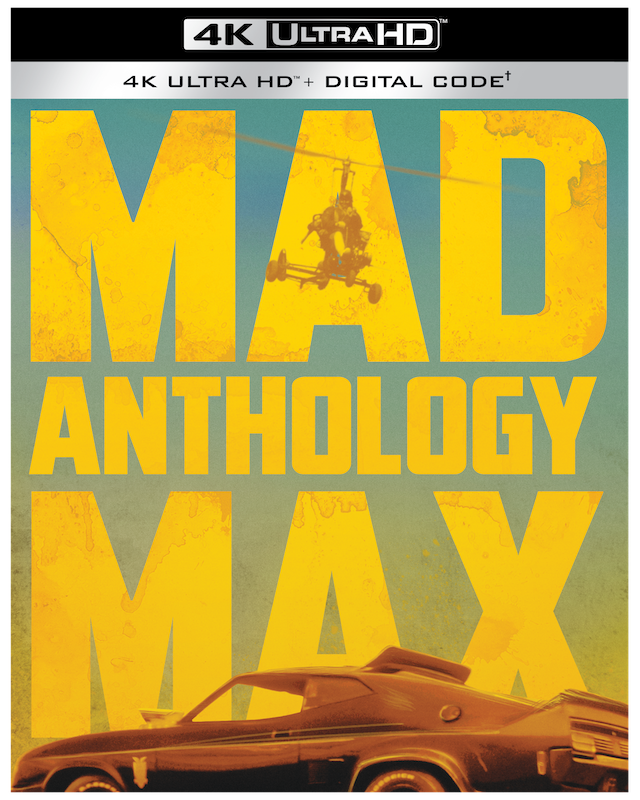 But before we get to that, there's still Max. Originally played by the iconic Mel Gibson, the iconic wastelander is now portrayed by Tom Hardy, and both versions of the character will be included in Mad Max Anthology.
The Mad Max Anthology 4K UHD release, along with the 4K UHD releases of Mad Max The Road Warrior and Mad Max Beyond Thunderdome, are from scans of the original camera negatives. The 4K UHD remasters were supervised by the mastering team at Motion Picture Imaging (MPI).

4K Ultra HD** showcases 4K resolution with High Dynamic Range (HDR) and a wider color spectrum, offering consumers brighter, deeper, and more lifelike colors for a home entertainment viewing experience like never before.


The 4K Ultra HD Blu-ray disc of the Mad Max The Road Warrior, Mad Max Beyond Thunderdome and Mad Max Fury Road will feature a Dolby Atmos® soundtrack remixed specifically for the home theater environment to place and move audio anywhere in the room, including overhead. To experience Dolby Atmos at home, a Dolby Atmos enabled AV receiver and additional speakers are required, or a Dolby Atmos enabled sound bar. Dolby Atmos soundtracks are also fully backward compatible with traditional audio configurations and legacy home entertainment equipment.

Warner Bros
More ways to watch
The Anthology itself will include all 4 Max films, and be presented on 4K Ultra HD Combo Pack for $89.99 USD. But that's not the only way to grab these movies.
If you already own Fury Road or the original Mad Max in 4K (both are available now), you can grab the rest separately as well, as a part of a combo pack. That pack will include both Mad Max: The Road Warrior and Beyond Thunderdome, and will likewise be on 4K Ultra HD. Expect to see it for the somewhat odd price of $33.99 USD.
Whichever way you go, all of the above will be hitting both retail and digital platforms on November 2nd.