One of the nicest surprises of 2020, could Streets of Rage 4 get any better? Well, yes it can, with the addition of the survival mode Mr X Nightmare.
Raging again
If you missed out on Streets of Rage 4 last year, then you missed one of the best revivals of a classic property ever. Seriously, SoR4 is an awesome side-scrolling beat 'em up, and one that deserves to have a place in the library of anyone who remembers the 16bit era fondly.
We actually didn't have a review posted for Streets of Rage 4, so we're going to be doing that here, in this review of the new DLC for the game, Mr X Nightmare. So it's going to be a little of the new and a little of the old… ish.
Back in action
If you don't know what the deal is with Streets of Rage, it's pretty simple. The classic Sega Genesis series set players to task as one of four heroes, looking to take back their city from violent street gangs. And as a sequel that's supposed to pick up years after the original 3, SoR4 does much the same.
This time of course, things look a lot prettier, and there are more than a quartet of heroes to play as. Though on that front, SoR4 does bring back original playable fighters, and in aged forms no less.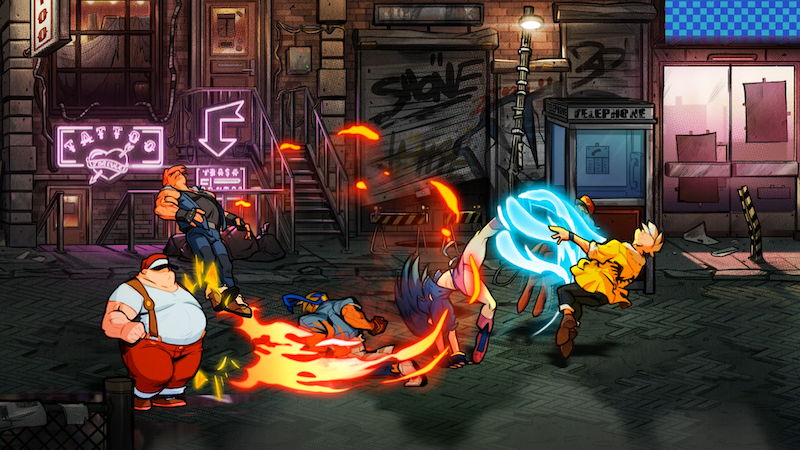 The new game also includes cinema scenes, to actually give detail to what's still more or less a straightforward story. But don't worry, Streets of Rage is still all about the action, with as little chit-chat as possible. As for Mr. X Nightmare, that's a radically different experience than the core adventure.
Welcome to my nightmare!
Nightmare sets players not into a storyline, but a 'virtual reality training'… kinda… thing. Look, it isn't really described all that much, okay? And anyway, the gist is that the SoR crew wants to perfect their skills, and so they dig into a little simulation. That's the long and short of it.
The simulator features a series of one-screen-ish rooms that you'll battle across, so there's no progression in that sense. Each one does have different hazards, overall looks, and enemies to fight though. And that keeps things fresh and fun. And it is that, by the way, in spades.
Rooms are fast to complete, with a limited number of enemy waves to take out. They also have crates, metal boxes, and other things to smash apart, revealing weapons and health. Then there are also the power-ups.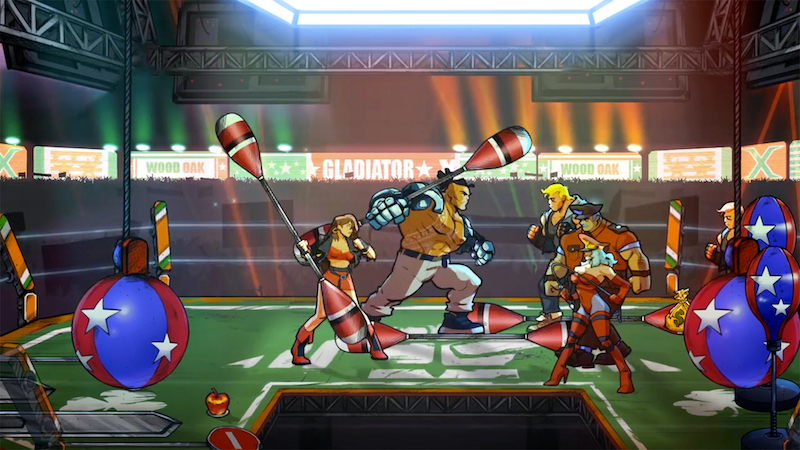 Power-ups are grabbed at the end of each room, once all the bad guys are beaten. You get to pick one of two, before you move on. They add elements like electricity or fire to special attacks, speed boosts, double jumps, extra damage dealt, and lots more. They can completely shake up the core formula of Streets of Rage, and in all the right ways.
Yes, it's essentially a survival mode, but it's a loaded survival mode that's -in some ways- more fun than the actual game. And that was already a party.
Playing like a classic
Whichever mode you're playing in though, Streets of Rage 4 plays exactly like you'd hope. Special moves are a cinch to pull off, the super moves are still in place, and moving in and interacting with its world is smooth as silk.
Also whichever mode you play; play with a controller. I can't personally imagine playing SoR (in any form) with a keyboard, and I can't picture it being any fun at all. This is a classic series from the golden age of gaming. Use a pad (or a stick if you have one).
Bottom line though, the control in Streets of Rage 4 is as close to perfect as you'd want in a brawler.
The look of a champion
Add to all of the above, that Streets of Rage 4 is a flat-out gorgeous game. Everything from the level designs to the various characters looks phenomenal. That said, it is crafted in a style that's markedly different from the classics.
If you're looking for a 'retro' title that apes that legendary set of 16bit games, you have a slim chance of not digging what Dotemu has done with Streets of Rage's looks. I say "slim" because I'm pretty sure that, even if you are in the camp I just mentioned, you'll still like what's happening now.
The designs now are chunkier, bigger, and better animated by far than the classic games. They're also older, since the new game is supposed to take place a while after the originals. All of that comes together to present a look that's flat-out beautiful. And since the new Mr. X Nightmare DLC doesn't change anything in the sense of the above, it looks just as good.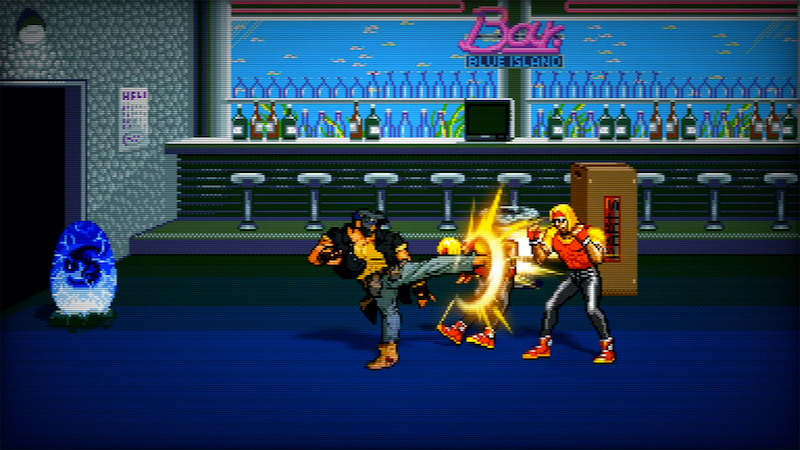 Nightmare's various levels run the gamut from arenas to lava-pits, and they all look good. It even does something unique in that some levels have a visual overlay to them that mimic scan-lines, and straight-up retro enemies.
It's a really fun change, and doesn't stick around past its welcome, as it only happens for one level here and there.
Overall
I'm sure you can tell that I'm a pretty big fan of this game. That wasn't always the case though, as I actually greatly preferred Capcom's Final Fight to Sega's Streets. That said though, SoR4 is an absolutely incredible play-through, and I think I'm a convert (for now). The game gets nearly everything right, and if you're a beat 'em up fan, it's a true gem that needs a look.
As for Mr. X Nightmare, it adds a ton of replayability to an already awesome title. As I mentioned, a 'survival mode' might not sound like the greatest of things, but I can't tell you how incredibly fun it is.
A copy of Mr. X Nightmare was provided by Dotemu for this review
Streets of Rage 4: Mr X Nightmare
Release date: SoR4 – April 30th, 2020|Mr X Nightmare – July 15th, 2021
Platforms: PC (reviewed), PS4, Xbox One, Switch
Publisher: Dotemu
Developers: Dotemu, Lizardcube Games, Guard Crush Games
MSRP: SoR4 – $24.99 USD|Mr X Nightmare – $7.99 USD
A good kinda nightmare
Premise - 79%
Gameplay - 90%
Presentation - 95%
Streets of Rage 4 gets very nearly everything right. It plays phenomenally, looks incredible, and stays true to the original Geneses titles. If you're a fan, or just love brawlers in general, this is one you need to check out. As for what's essentially a beefed up survival mode, Mr X Nightmare adds a ton of replayability to the base game, keeping things fresh, exciting, and most of all - fun. *NOTE the below score is for the complete package of both the base game and DLC