Two brand new lines of Ghostbusters toys are ready for pre-order this week, including figures of the 3 remaining originals from Afterlife.
There is an afterlife
First, if you haven't seen it, watch the trailer for Ghostbusters Afterlife. There's a load of new footage, including a tease for the return of the original squad. It's only a second, so a tease in every sense, but it's absolute gold.
Done? Okay, on to the action figure news, because there's plenty. Our friends over at Entertainment Earth posted a bunch of new pre-orders this week, spread out over two different figure lines.
Semi-old school
The first series of figures up is Fright Features. Sound familiar? Yes, it's a call back to the original The Real Ghostbusters toys, and it doesn't stop there. In addition to the name, there's the look.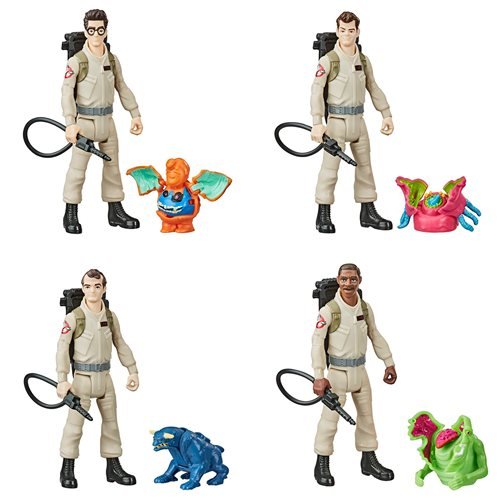 These aren't of the same aesthetic, since they're still the movie versions of the Fab Four, but they're done with a definitively animated look and with 5 points of articulation. If you're looking for the "Fright Features" though, you have to look to the packed-in ghosts.
Also much like the original figures from the '80s, these come with spooks to bust. Unlike those figurines though, these actually are more like mini-action figures all by themselves, and have action features. Hence the name.
The above are all priced in at a pretty low $11.99 each, or $43.99 USD for the full set. They're expected to ship out this month.
And Afterlife, there are toys
As for the actually Ghostbusters Afterlife figures, they're looking great. A part of the Plasma Series that debuted last year, these are 6″ in scale, and feature a ton of articulation, as well as some great sculpts.
If like me, you were wondering if the Plasma Series was one-and-done, this seems like the reason we never got a wave 2 in 2020. With a focus squarely on Afterlife (which was delayed due to the pandemic), releasing these without the film attached would have not bee the best.
Nevertheless, they're on the way now, and looking terrific. Also, if you were paying attention above, you can see where that tease might be heading. While you can never trust 'movie toys' 100%, these do seem like they're playing off events that will unfold on-screen.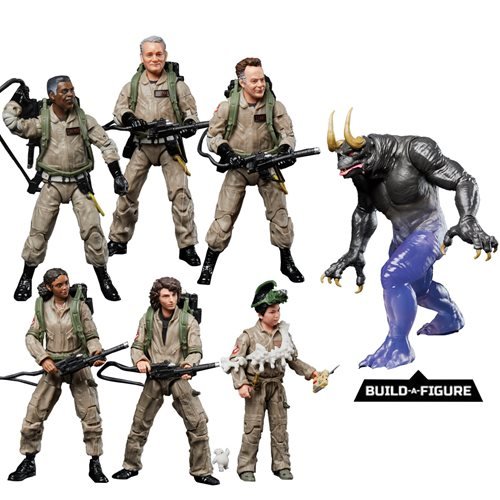 Set for release in December, the Plasma Series wave 2 is packed. It includes the three remaining Ghostbusters, plus three new characters and that wicked vertical Sentinel Terror Dog.
Oh and unlike the first wave of the Plasma Series, Ray, Peter, and Winston all come complete with plasma streams. Now that's a welcome change.
All of the above should be shipping out this month through September. EE also has cases up, though those aren't set to ship till December.
To check out their full stock of Ghostbusters stuff, click here.
Brutal Gamer is an Entertainment Earth affiliate, and will receive a small commission from any purchase made via the above link