Masters of the Universe is back. The Masterverse figure line has officially gone up for pre-order, including a previously unannounced second wave.
I have the power!
Unless you've been living off the grid, you're likely aware that He-Man has made a triumphant return to the pop culture landscape. To some degree, that happened years ago with the MOTU Classics line of subscription figures, but he's really back in full force now.
The year 2020 brought the Masters of the Universe Origins series of action figures. Those mimicked the look of the 80s originals, but with vastly improved articulation. Together with a low $15 USD price point, that line is still exploding, with tons of new figure and vehicle releases.
Masterverse though, is something else entirely. Based on the about-to-air Kevin Smith sequel series (to the original show), Masterverse offers a more modern take on He-Man figures.
A new collection
These toys have been popping up at Walmarts and Targets over the last few weeks, but now they're online as well. Available at shops like BBTS and Entertainment Earth, the Masterverse line has posted both its first and second waves.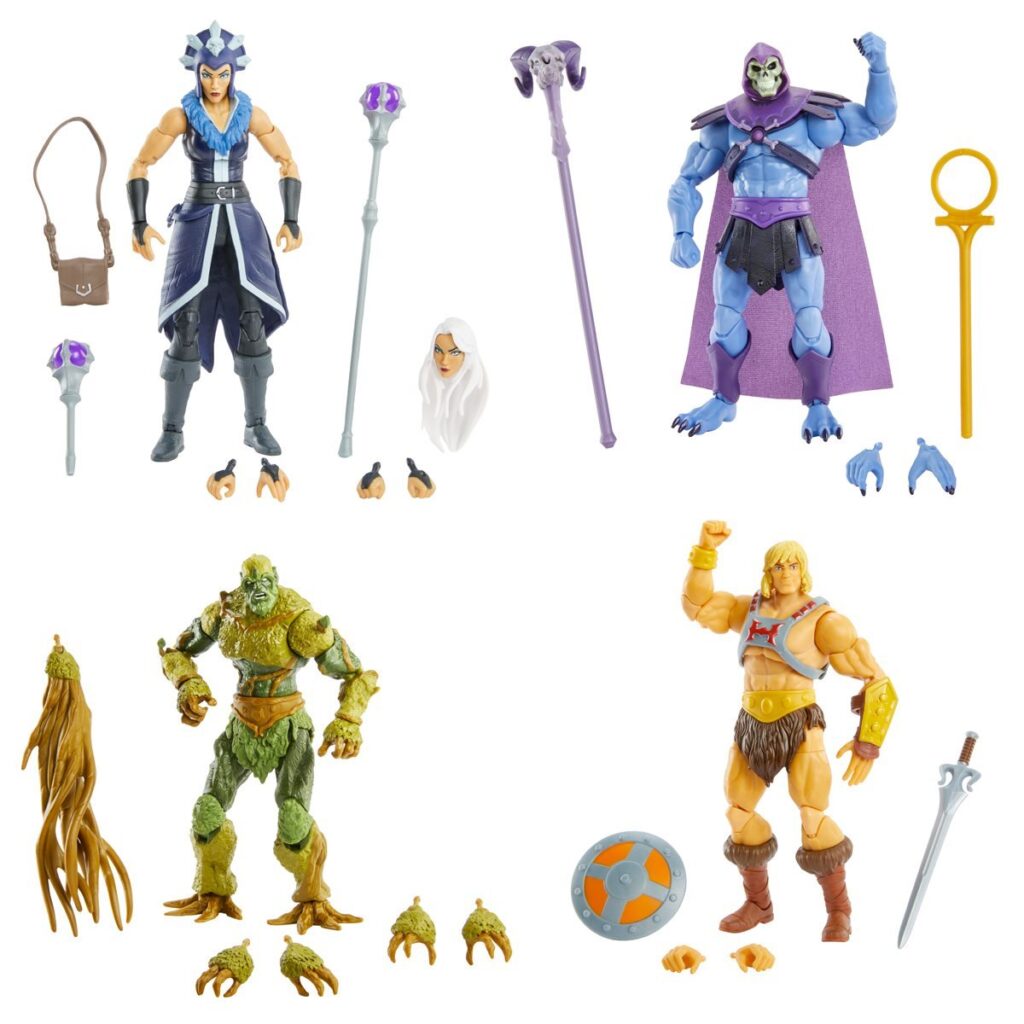 The first set you have probably seen already. There's a core roster of He-Man, Skeletor, Evil-Lyn, Moss Man, a deluxe figure of "Skelegod", and a gigantic Battle Cat beast. There's also a wave 2 that's ready for ore-order however, and it might be a surprise for some fans.
While there are no images to accompany the listings, wave 2 includes more classic MOTU heroes and villains. Man-At-Arms, Beast Man, Teela, and Spikor are all included. Interesting that Tri-Clops isn't in that mix, since he looks like he's a pretty big part of at least the first few episodes of the show.
There's no deluxe figure either, and no beast for that matter. That could change though, since the release date is pretty far off. Officially, wave 1 isn't set to arrive (via online retailer anyway) till September, and wave 2 is scheduled for October. But remember that wave 1 is popping up at brick and mortar now. Either way though, between September and now, there might be a Roton or two announced. Who knows.
If you'd like to secure yours online, you can check out most major online toy and collectible shops. And as mentioned, that includes our pals at Entertainment Earth. If you do pre-order from them, BG will receive a small commission. Eventually.