No, this isn't the mythical 'Switch Pro', and it seems like that's not going to be in the cards. But what is coming is a Switch with some improvements.
Switched up
For some time now, Nintendo fans have been giddy at the idea of a 'Switch Pro'. There's really been no basis for the thought that a 'Pro' model was coming, but fans have been wishing for one just the same. Allegedly, it was a Switch that'd be able to compete (at least on some level) with the visual powerhouses that Sony and Microsoft have out now.
That though, is decidedly not not on the way. What is, is a Switch model that's been boosted a bit with some enhancements, and a new brighter screen. Whether or not that tempts you into updating, is up to you.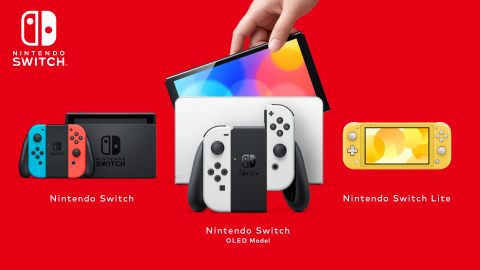 This fall will see the arrival of the Switch (OLED Model), and yes, that's the name of the Nintendo console's second revision. The new unit will be available in the now-familiar neon, as well as white, and will be compatible with all Switch games (except LABO, which might have some issues) and joy-cons.
So what are the improvements? Well, while they're not quite up to what I think anyone would call a 'Pro' model, they're actually not half bad. The Switch (OLED Model) will sport 64 gigs of onboard storage, as well as a larger 7″ OLED screen. So the screen should have more of a punch, and be nice and bright too. For those who play in handheld mode, that's a decent improvement.
Those are the biggest new additions, but the Switch (OLED Model) will also feature a new wider and adjustable kickstand (for tabletop mode), and a wired LAN port for the dock. So if you like 100% lag-free gaming, your Switch is on the way.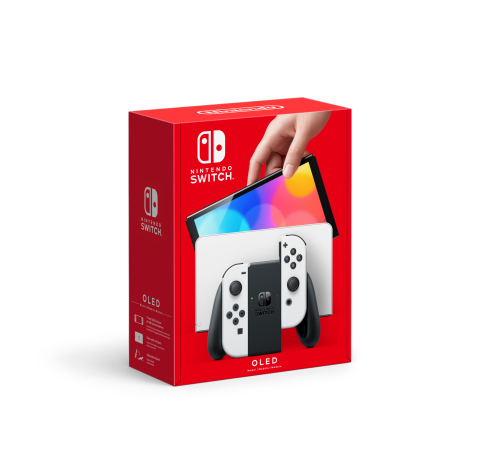 Here's the breakdown of what the new console will offer:
TV mode: Set the Nintendo Switch (OLED model) system into the dock to play Nintendo Switch games on the TV. By using the built-in wired LAN port, players can enjoy another way to connect online in TV mode.
Tabletop mode: Flip the stand on the back of the system and use the system's screen to play multiplayer games using two Joy-Con controllers right out of the box. A wide adjustable stand makes for a solid and sturdy foundation. It allows players to freely tilt the system and adjust the viewing angle, so it makes it easier to see the screen.
Handheld mode: Players can bring the system wherever they go in handheld mode and play local* or online** multiplayer with friends. The system's 7-inch OLED screen provides vivid color and crisp contrast.
Look for the Nintendo Switch (OLED Model) on store shelves day and date with Metroid Dread, this October the 8th (2021).