Horror and crime collide in Trese, a tale of evil set in the macabre world of Filipino myth and legend. It's now an animated series from Netflix.
Without a Trese
Publisher Ablaze is pretty hot right now, with some noteworthy properties out there in comic shops. One of the company's key titles is Trese, from Budjette Tan and Kajo Baldisimo. It's a book that is set in the rarely glimpsed Filipino underworld, and I mean that in more ways than one.
Not only is Trese a crime comic, it's also a supernatural one. The title follows the exploits of hero Alexandra Trese, the woman that the cops call when criminality gets spooky.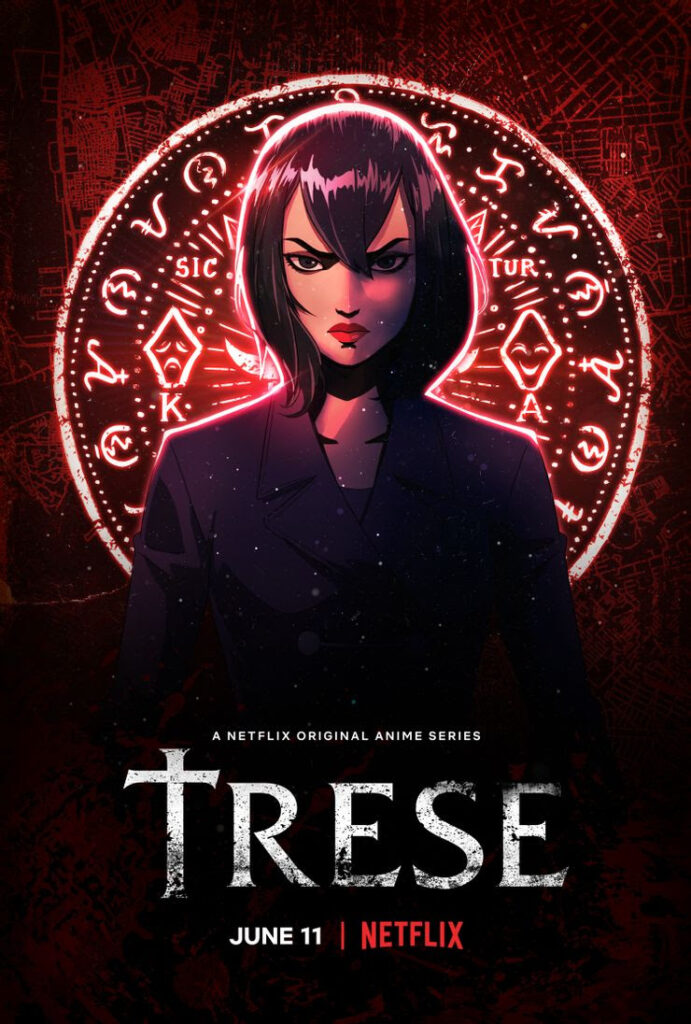 When dusk arrives in the city of Manila, that's when you become the most likely prey of the underworld. Kidnappers and thieves will be the least of your worries. Beware the criminals that can't be bound with handcuffs nor harmed with bullets. Beware the ones that crave for your blood, those who hold your heart ransom, and the ones that come to steal your soul.  When crime takes a turn for the weird, the police call Alexandra Trese. 


Ablaze
Trese îs proving a hit with readers, as the original printing of the series' volume 1 has sold through in stores. You will still be able to get yourself a copy though, as print run #2 is set to launch soon. Right there with it will be Trese Volume 2: Unreported Murders. Oh, and a Netflix series too.
Yep, the book is debuting as an animated series today, June 11th, 2021. Helmed by DC Comics animated alum Jay Oliva, the series stars Shay Mitchell as the voice of Alexandra Trese. That's the English version anyway, but there's also a Filipino edition, and that one has actress Liza Soberano at in the role of Alexandra.