It's a pretty big week for Nintendo gamers, with some great stuff arriving on the Switch, including Crash 4, Stubbs the Zombie, WRC9, and RBI Baseball.
Full schedule
For a week in March, this week's Nintendo Download is fairly packed. I wouldn't say there are any hugely anticipated releases here though. It's more a mix of mid-level releases and smaller indie stuff, but nevertheless. And clearly if Crash 4 wasn't already on other consoles, it's Switch launch would be much more impactful.
If you haven't played Crash Bandicoot 4: It's About Time though, I can definitely recommend it. As a big Crash fan myself, I think I can say this is the followup to Crash Bandicoot Warped that we should have gotten all those years ago. And though I haven't played it on the Switch, it's looking like a great port.
As mentioned too, there's a bunch of other stuff this week too. Stubbs the Zombie's return is month those titles, but so is off-road rally racer WRC9, and the 2021 edition of RBI Baseball. It might not be the biggest of the yearly sports titles, but it's the only hardball sim on the Switch.
Want the full listings? Scroll down.
Nintendo eShop on Nintendo Switch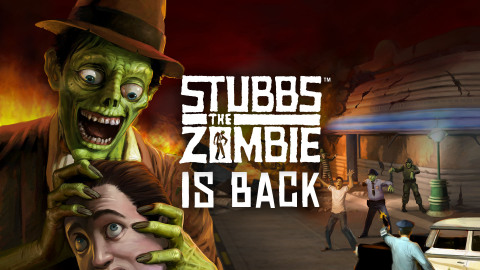 Nintendo eShop sales:
Also new this week in Nintendo eShop on Nintendo Switch:
* A Nintendo Account is required to receive and redeem points. Terms apply. https://accounts.nintendo.com/term_point