One of the biggest X-Men events in years (that's still ongoing) is getting the plastic treatment. House/Powers of X is hitting Marvel Legends in 2021.
All the way from Krakoa
If you haven't been reading X-Men comics from Marvel, there's… a lot to explain. The mythos has been all-but rewritten thanks to series-creator Jonathan Hickman and his House of X/Powers of X miniseries'. Those have spilled over into a full spread of new X-books from the publisher, that see the X-Men working as a strike team for a new mutant nation based on the living island of Krakoa.
Remember that as the setting from Giant-Sized X-Men? No? Well go read that comic, if you haven't. It ushered in maybe the greatest era for the X-Men. Just my opinion.
In any event, the current series' have somewhat split the fanbase. That's to be expected with the massive shift in story and monster retcons that Hickman constructed. But if you're in the camp that digs what's happening, then you're going to be happy about what Hasbro has on tap for 2021.
The Marvel Legends series is getting a volley of figures from the HoX/PoX era, including the heaviest hitters of the new crew.
Wave 1 will include:
Professor X
Magneto
Cyclops
Jean Grey
Wolverine
Moira MacTaggert
Omega Sentinel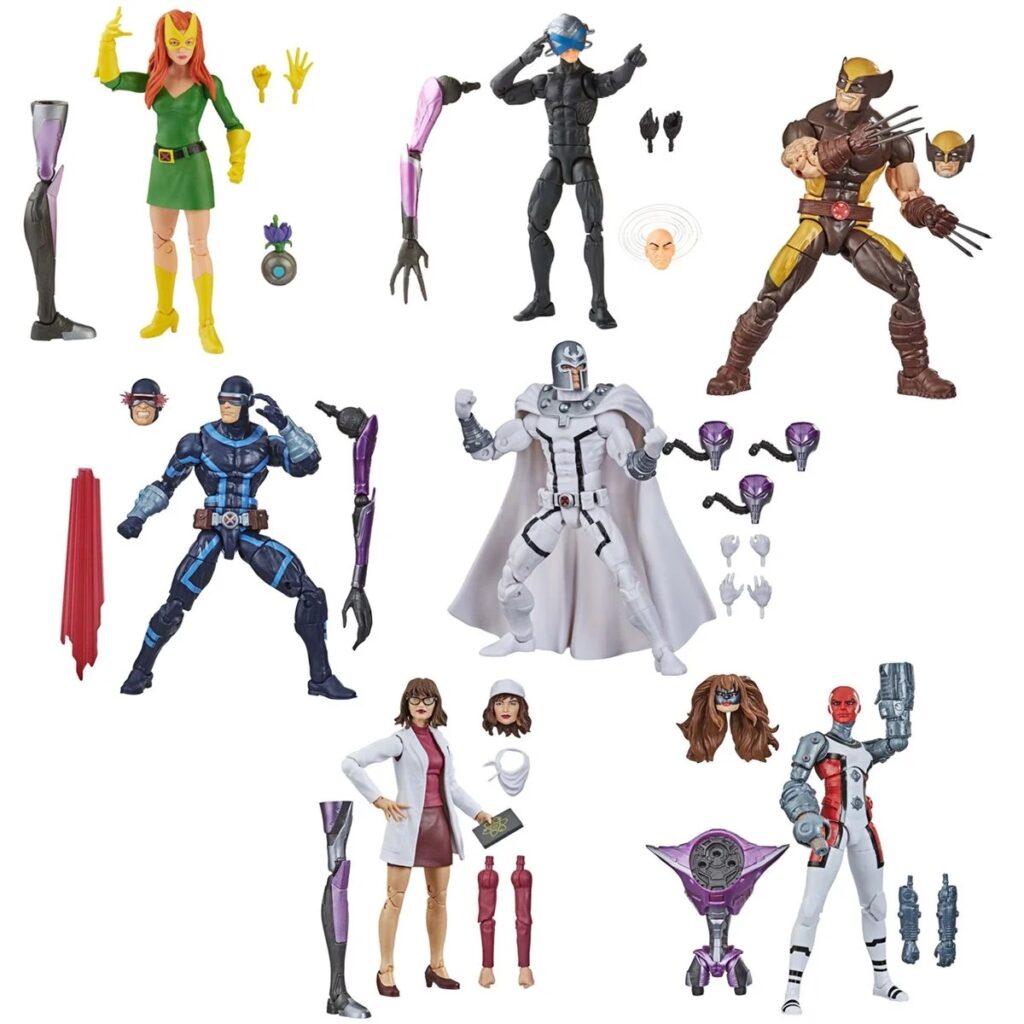 Yes, we're getting a Moira figure (there's a big reason if you didn't read the books). It's pretty cool too, with a few different looks for the classic X-character, and should attract even fans of the classic comics. For that matter, so should Jean, who's looking awesome in her iconic Marvel Girl duds.
As usual too with Marvel Legends, you can buy all fo the above for the Build-a-Figure. In this case, that'd be the Tri-Sentinel. Yes, it's a lil'TS, not the classic one that Cosmic-Spidey fought. And it looks radically different as well.
All of the 6″ figures above are set to ship out in March of 2021. You can pre-order now via most sites that carry ML, though as usual Hasbro Pulse sold out of most of them pretty quick.
Our pals at Entertainment Earth still have pre-orders ready to go however, and if you order from them BG will receive a small commission from your purchase. Check them out via the links below.