Looks like Mezco's One:12 Collective line is ramping up again, with a high-end figure of one of DC Comics' greatest mystical heroes, Dr. Fate.
It's Fate
A fan-favorite character that really doesn't seem to lose support even without a consistent monthly book (or even any appearances really), Dr. Fate is a legend. The gold and blue clad hero is DC's biggest supernatural hero, and has been around for decades. Hey, he was even in the original Justice Society.
And while his presence in the DCU might still be a bit vague, he's making himself known in another format – the One:12 Collective. The high-end action figure line will be getting its own dose of Fate, with a figure that looks like it might be loosely based on artist Alex Ross' vision of the original comic book Fate Kent Nelson.
Included in the box are multiple 'magic' effect pieces, as well as the Book of Thoth (which has real paper pages!), and both masked and unmasked heads. You also get a loose Helmet of Fate for the unmasked Nelson to pose with. Oh, and he lights up too.
Dr. Fate is expected to ship out this coming spring, and can be pre-ordered here. He'll run you $95 USD. Scroll down for the full look at the figure, and the complete details.
THE ONE:12 COLLECTIVE DR. FATE FIGURE FEATURES:
One:12 Collective body with over 30 points of articulation
Two (2) head portraits
Hand painted authentic detailing
Approximately 16cm tall
Ten (10) interchangeable hands

One (1) pair of fists (L&R)
Two (2) pairs of posing hands (L&R)
One (1) pair of spell hands (L&R)
One (1) pair book holding hands (L&R)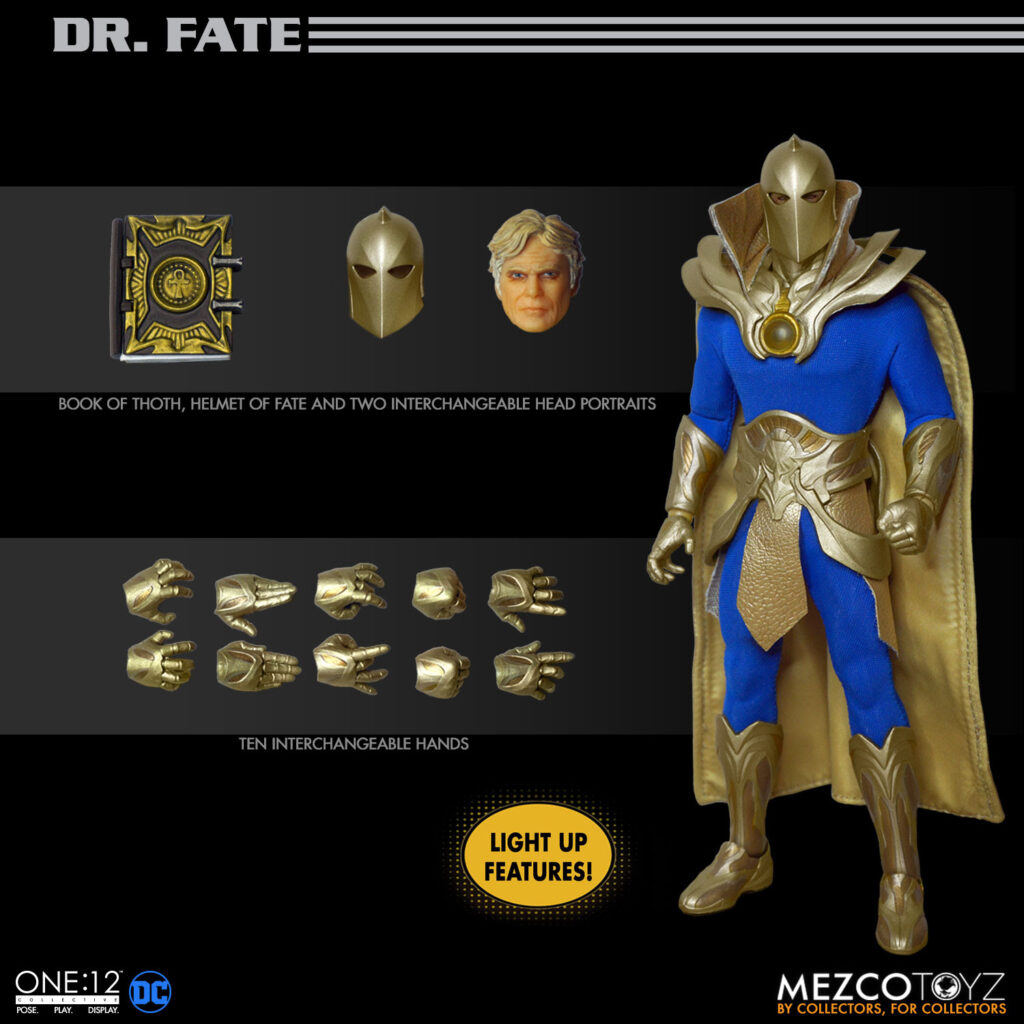 COSTUME:
Leather-like cape with integrated posing wire
Fitted body suit
Fortified chest armor with light-up function
Wrist gauntlets
Leather-like tasset
Knee-high boots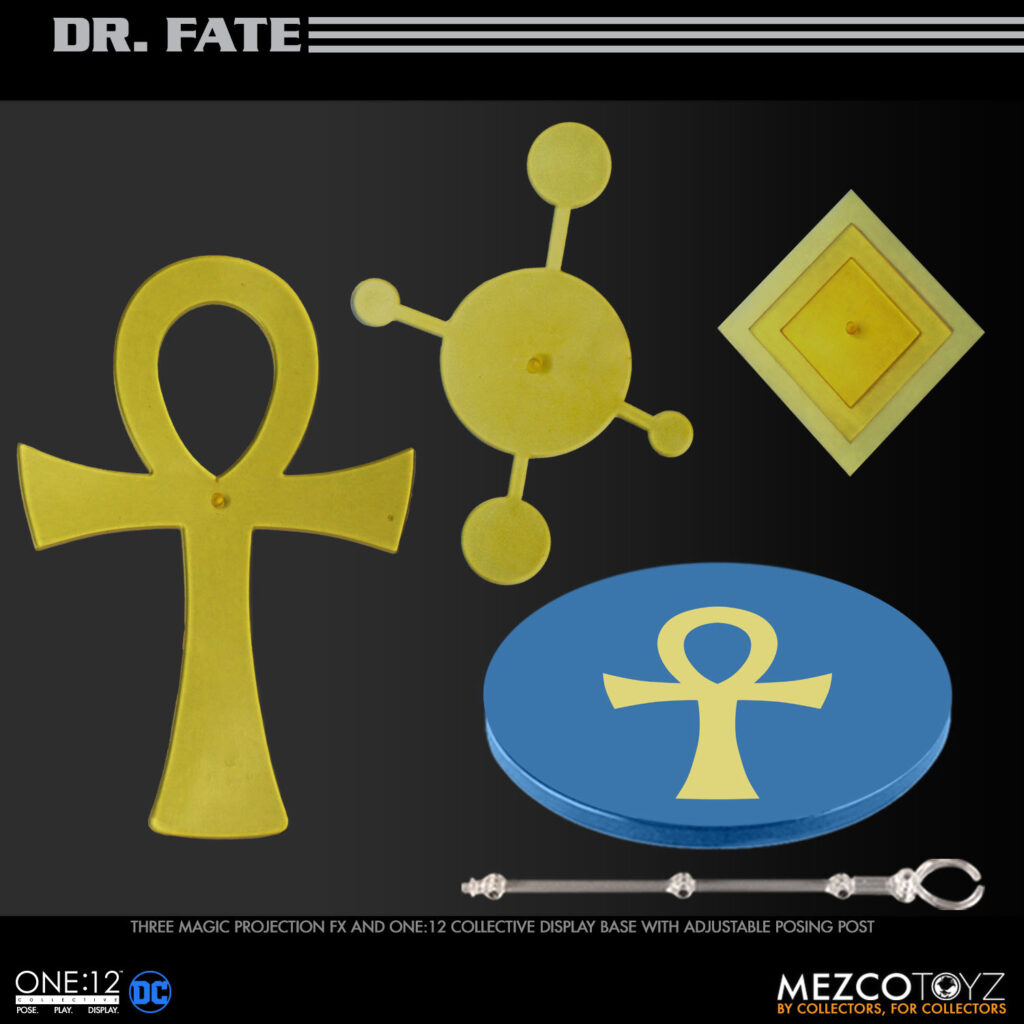 ACCESSORIES:
One (1) Helmet of Fate
Three (3) magic projection FX
One (1) Book of Thoth
Two (2) wrist-mounted posing posts
One (1) One:12 Collective display base with logo
One (1) One:12 Collective adjustable display post
Each One:12 Collective Dr. Fate figure is packaged in a collector-friendly box, designed with collectors in mind. 

Mezco press release