Marvel Comics' new Juggernaut comic charges forward with a fight that could shake a few continents loose. It's Cain versus Hulk.
Unstoppable force
If you've been following Marvel's X-books then you know that, among other things, Juggernaut has been denied access to the mutant 'homeland' that is Krakoa. And the publisher has used that little development to explore the mind of the rampaging monster and springboard him into his own monthly.
With issue #1 having just arrived on shelves, Marvel is ready to talk followup. And what a followup it will be, with Cain Marko finding himself face-to-face with none other than the Incredible Hulk.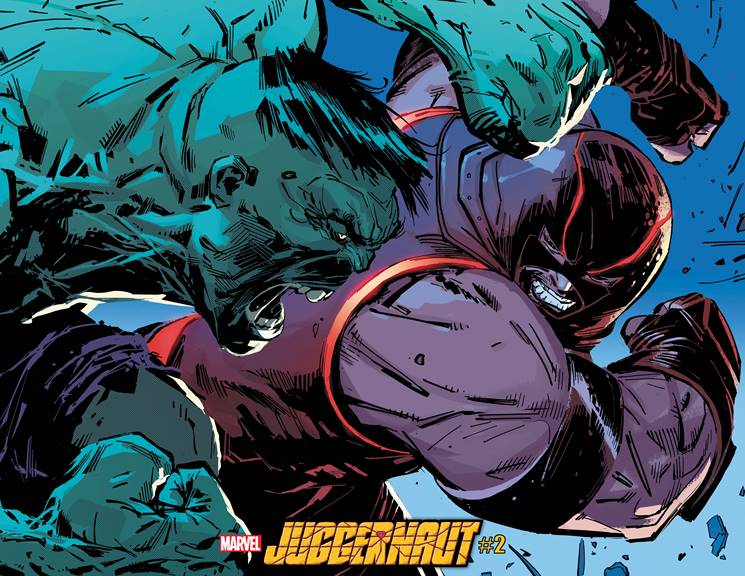 Renowned X-Men writer Fabian Nicieza (X-Force, Deadpool) and celebrated artist Ron Garney (Captain America, Daredevil) are taking the unstoppable Juggernaut in a bold new direction with a brand-new series! JUGGERNAUT #1 hit stands yesterday, and fans learned that Cain Marko's new path is as full of destruction and mayhem as ever before. The action continues next month when a matchup that True Believers have debated about for decades comes to life. That's right —it's Juggernaut VS Hulk in an epic clash that will shake the Marvel Universe to its core—literally! Get an exclusive look at this legendary battle now by visiting Marvel.com.

Marvel Comics