Destiny fans take note, there's a packed new Destiny Crate coming up from Loot Crate, complete with a glass, a. hoodie, and even a dopp bag.
Your Destiny
Help to defend the last remaining human civilization in the solar system with Loot Crate's new Destiny Loot Crate. Join the Guardians in protecting Earth from assault when you subscribe to this surprise crate of exclusive and officially licensed collectibles, gear, apparel and more from the Destiny universe.

Loot Crate

If you love Bungie's Destiny, then this one is most definitely for you. Loot Crate is prepping a fresh offering box for November that's actually pretty packed. And this sounds like some cool stuff too.
Inside of the box, you'll find: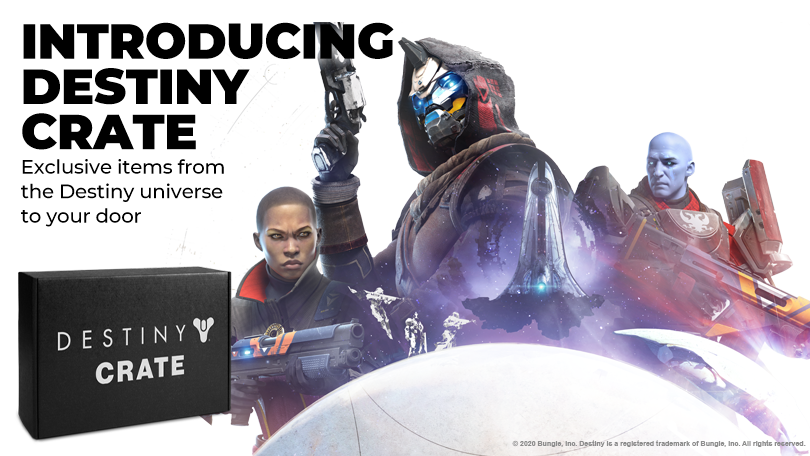 an exclusive Tower Hoodie
an exclusive European Dead Zone Glass
an exclusive Cosmodrome Dopp Bag
But that's just the beginning, as LC also says that there's more inside. Just what that might be is still under wraps, though LC does add that it also will be exclusive to the Crate. So you won't find anything that's include elsewhere.
The company also adds that this is going to be a pretty limited offering. There's no 'edition number' or anything, but Loot Crate says it will be "extremely limited and will sell out fast". So take that for what it is.
The Crates are priced in at $49.99 USD, and ship quarterly. Interestingly, there are a few bonus items too. If you buy just one (and not the subscription), you'll actually get an "exclusive emblem and bonus in-game content". Buy a whole year, and you'll get an exclusive bonus item as well. Presumably those are different items, though there's no description either way in the press release.
Signups will roll till November 15th (at 9pm pacific time). You can grab one here.