Only available at the Udon store is this new cover for issue 100 of the Street Fighter comic book. A title by the way, that sees Ryu and Chun-Li square off.
Limited
Udon's Street Fighter comic is turning 100 issues old, and that's quite the milestone to celebrate. That's especially true in this modern comics era, where books from the biggest houses are relaunched seemingly every year, and really don't make it out of the double-digits too often.
So as such, you might imagine that there'd be a healthy selection of covers to collect. And you'd be right about that, with an already revealed spread that's getting yet another two entries this week.
Those come in the form of a black 'sketch' cover , as well as one adorned with Cammy and the book's co-star Chun-Li. Both will be Udon store exclusives.
The new illustration comes from an artist named Reiq, and wraps around a book from writer Ken Siu-Chong, with interior art by Panzer.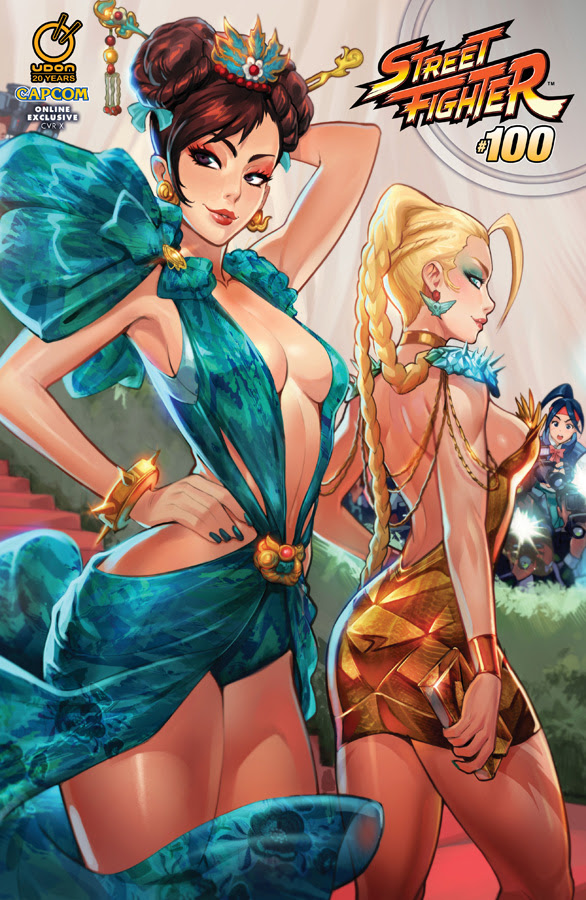 STREET FIGHTER #100 celebrates 100 Street Fighter comics and UDON's 20th anniversary! Between them, Ryu and Chun-Li have faced every relentless rival, villainous despot, and monstrous creature in the Street Fighter universe. Now, for the first time, these two martial arts masters square off in the ultimate fan-service fueled fight! UDON's 100th Street Fighter comic is a celebration filled with clashes, cameos, and conflict!

Udon
In addition to the above, you can check out the already announced selection of covers here. The new editions are out right now, and you can pick them up on the Udon shop here. Just be quick. Both are super-limited in number.