If you collected comics back in the 90s, then there's a good chance that you know the name Milestone Comics. As of this weekend, the brand is back.
A new Milestone
The year was 1993, and DC Comics had introduced a fresh label, by the name of Milestone Comics. Milestone felt a lot like most other superhero comics, but with a few big differences. For one thing, Milestone took place in a different universe than the DCU proper.
So of course, it starred an all-new cast of heroes and villains. A good deal of those were created to bring more African-American characters into comics. But if you're thinking that these were dull copy and paste characters brought into existence solely for diversity, think again.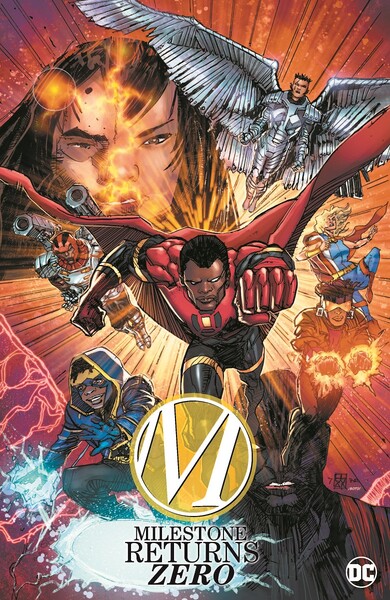 Milestone's cast was well crafted by a solid pool of creators, and were all original. Even with a good deal of popularity behind it though, Milestone only ran for around 5 years.
But now it's back, and ready for a whole new generation of fans.
Moderator Marc Bernardin and DC Publisher/CCO Jim Lee were joined by Milestone principals Reggie Hudlin and Denys Cowan, along with Phil Lamarr, the iconic voice of the Static Shock animated series. Milestone's return to publishing will be led by an all-new Static Shock digital comic series scheduled for February 2021, followed by an original Static Shock graphic novel and the return of Milestone heroes Icon & Rocket, with art by Cowan.

DC Comics
If you just can't wait for Milestone's return, there's actually a free 15 page sampler available online right now. Add to that a set of reprints that'll be made available online (via digital storefronts), from September through February, and you have a nice lead-in to the imprint's return this February.