From the pages of one of the biggest story-arcs in IDW's TMNT series, the newest Turtle Jennika is getting another solo adventure.
Human to Turtle
If you haven't read publisher IDW's Teenage Mutant Ninja Turtles series, you've been mostly missing out. The ongoing series is one of the best takes on the TMNT maybe ever, and that includes the original run and the 90s-era Archies.
The book combines a ton of the most popular elements from throughout Turtles history, and it actually does it well. There's maybe the very best take on Shredder ever, Krang, Bebop and Rocksteady, the Fugitoid… heck it even has Neutrinos. Everything.
Maybe one of the more controversial tales in the run though, came in the form of Jennika. And that might be because people just don't want another Turtle. That's right, Jennika was a human foot clan member who was turned into a Turtle, thanks to a life-saving transfusion from Leonardo and some Mutagen. I read it, and as a lifelong TMNT fan, I actually thought it was great.
But if you're in the former camp instead of the latter, this book isn't for you. If you're not, well you might just want to dig into what sounds like it could be a fun read.
The new mini delves into a section of NYC that hosts a mutant population, and stars the talent of Brahm Revel.
From the press release: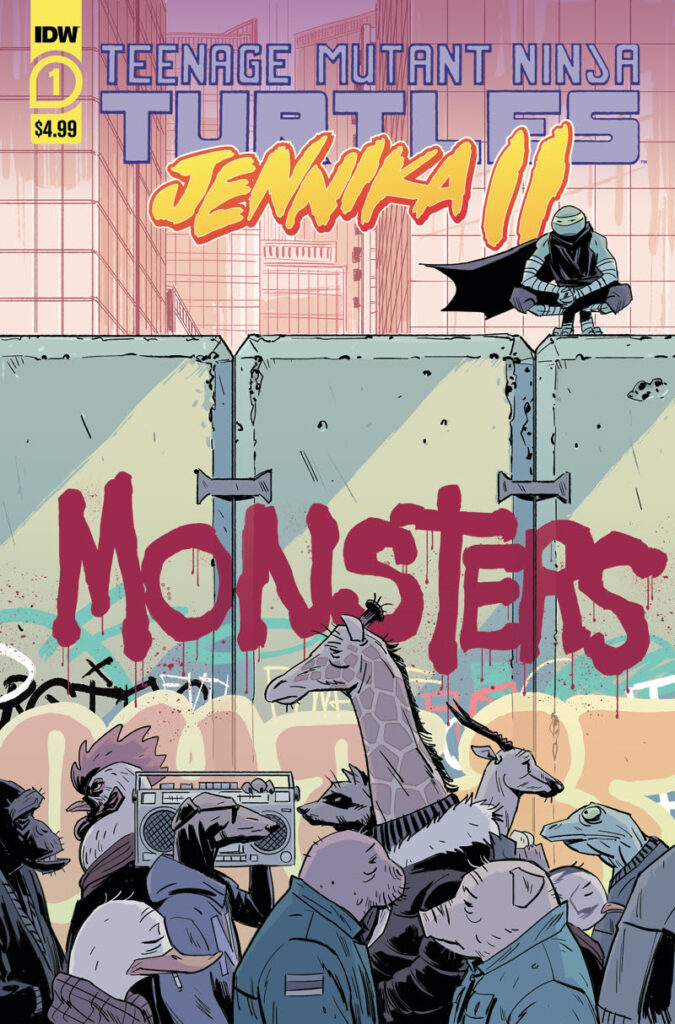 Brahm Revel returns as writer-artist to kick off the first of two story arcs driving Teenage Mutant Ninja Turtles: Jennika II, a six-issue miniseries debuting in November. While the first Jennika miniseries found the heroine still trying to acclimate to life as a mutant, the new story thrusts her into the dangerous underworld of Mutant Town, where mutants are turning into monsters and fear spreads rampant. There's conspiracy afoot, and only Jennika can navigate the deepening divides of her new home to root out an evil conspiracy. 

"A lot has happened in the real world since the previous miniseries; we now all know what it's like to have our movement restricted, and how desperate things can get when food gets short and when jobs disappear. The average person now has a much better idea of what life is like for Jennika and the other mutants in Mutant Town," says Revel. "Who knows, maybe reading what our cast will go through in Jennika II will help prepare you for 2021!"


"The world has been transformed in our TMNTcomics and is full of new characters and dangers," says Group Editor Bobby Curnow. "Given her background, Jennika is a character who is able to understand both the mutant and human worlds, so her perspective will be central to a story that explores the growing friction between communities. And more creators will introduce even more perspectives in the second story arc."

IDW