One of the more interesting comic book developments over the last decade or so has been Archie Comics' branching into horror. Like with Jughead the Hunger.
American werewolf
If you know what "Archie Comics" is, then you might best know the line as a wholesome, friendly comic about a group of American teens. You might though, also be familiar with something a little… darker.
Archie Horror is a series of books that stars the very same cast of characters, but is decidedly more gruesome overall. The original Archie Horror book was a bloody tale about a zombie apocalypse. That then, gave way to Jughead the Hunger, which is what today's news is all about.
Specifically, it's about a statue from Icon Heroes that was originally meant to be an exclusive for the now cancelled SDCC 2020. The piece stars the title character, a transformed Jughead, morphed into a terrifying werewolf who's out for blood.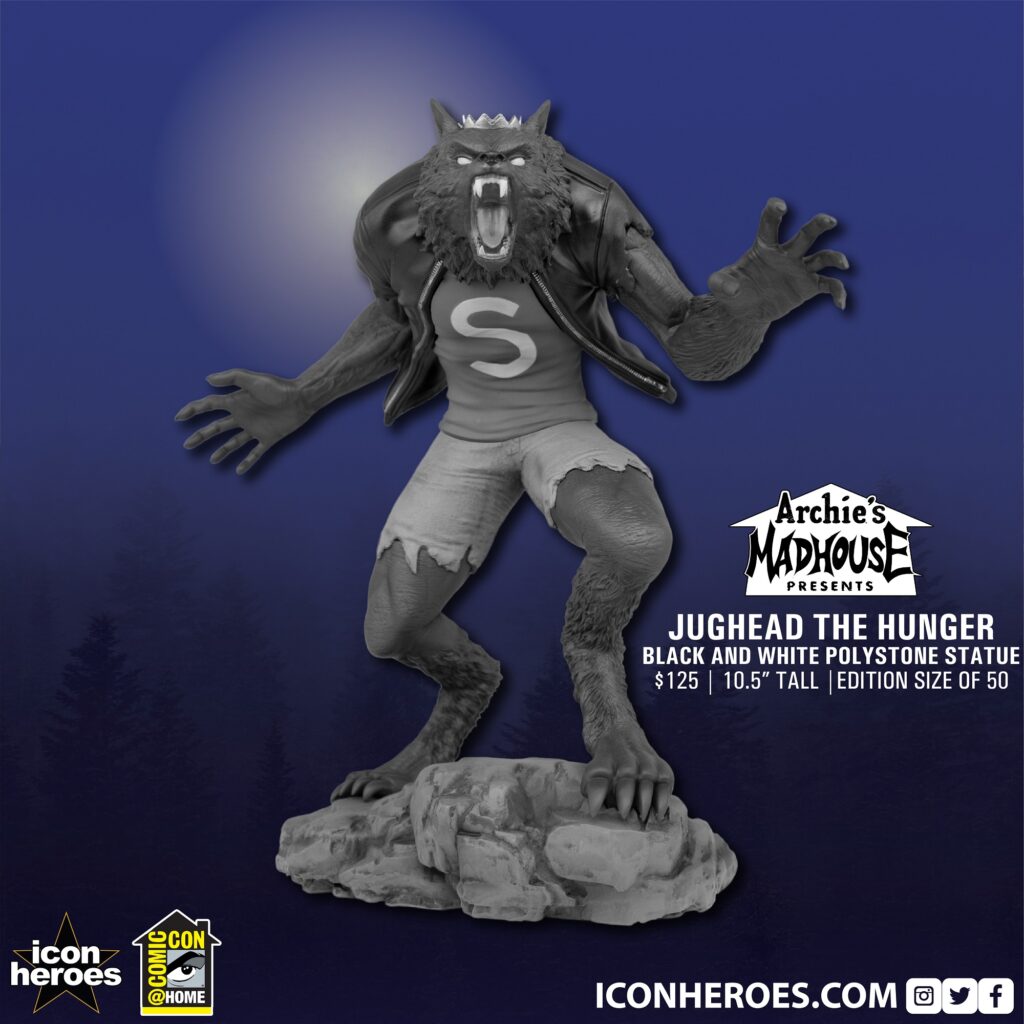 This particular statue is based directly on the cover to issue #2 of the comic. It stands in at 10.5″ tall and is cast in polystone. It's also hand-painted, has a certificate of authenticity, and is numbered too, so you get some nice collectability with it.
Running $125 USD, Jughead the Hunger is also mega-limited. How mega-limited? There are only 50 of them being made. Yes, fifty. That's it. So if you want one, you might want to pre-order. That's something that you can do on July the 9th, right here.