Diamond Select Toys has a nice selection of stuff hitting this week, including a Rocketeer vinyl figure, some Marvel Minimates, and an IT 2-pack.
Some heroes and a… demon?
I have to admit, I've never been really clear on what IT actually is. But whatever it's supposed to be, it's definitely a fan favorite modern-monster. The creepy clown thing is evergreen.
This week, DST has a pair of the little beasts hitting stores this week, though they're not alone. Also set for launch is a Vinimate vinyl figure of iconic hero The Rocketeer. There isn't much Rocketeer stuff out there, so this is one to take a peek at.
But wait, there's more, with a Minimate 2-pack collection of classic and modern Guardians of the Galaxy characters. Check it all out in the listing below.
IT Chapter 2 D-Formz Pennywise Mini-Figures 2-Pack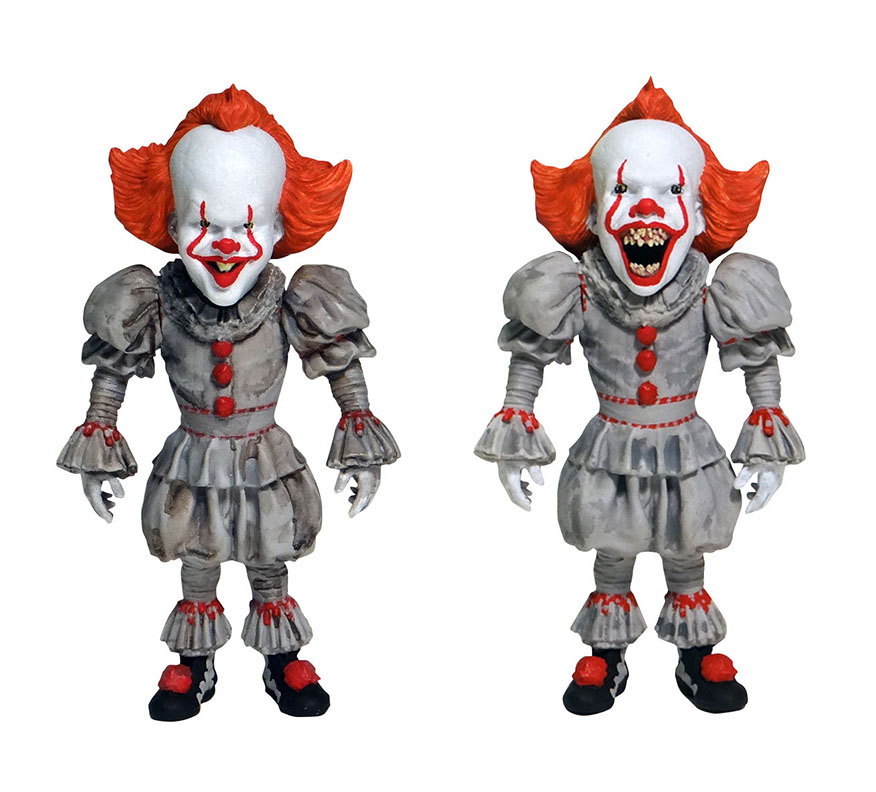 A Diamond Select Toys release! Because two clowns are better than one! This two-pack of D-Formz mini-figures based on the new IT movie shows Pennywise the clown in his muddy human form as well as his monstrous demon form. The pair of mini-figures comes packaged in a full-color window box. Designed by Barry Bradfield, sculpted by Rocco Tartamella. (Item #JUL192659, SRP: $15.99)
Marvel Minimates Series 79 Guardians of the Galaxy Asst.
A Diamond Select Toys release! The Guardians of the Galaxy unite in the record 79th series of Marvel Minimates! The assortment includes three two-packs, featuring Star-Lord with Adam Warlock, Gamora with Darkhawk, and Cosmic Ghost Rider with Angela. Plus, if you buy all three packs, you get the parts to build Moondragon! Each 2-inch mini-figure features 14 points of articulation and fully interchangeable parts, and each two-pack comes packaged in a full-color window box. Assortment includes 12 two-packs, four of each style. Designed by Barry Bradfield! (Item #DEC192340, SRP: $9.99/ea.)
Rocketeer Vinimates Vinyl Figure
A Diamond Select Toys release! Stepping off the silver screen, this Vinimates vinyl figure of the Rocketeer is 4" tall and packs in a lot of detail! Sculpted in the classic Minimates block-figure style, it features an articulated neck and comes packaged in a full-color window box! Designed by Barry Bradfield. (Item #NOV192330, SRP: $9.99)