Both the animated and movie Back to the Future lines from NECA are up for pre-order this week, along with the movie DeLorean.
Heavy
If you saw NECA's selection of announcements last Toy Fair, then you saw the awesome looking collection of Back to the Future stuff that they had on display. NECA shocked collector's with not only movie BTTF figures, but also animated editions. That's a particular branch of the BTTF franchise that's been largely ignored.
This week, the toy-maker has announced that all of the above are ready for pre-order, and arriving this fall. Well, almost "all of the above". The only item left off the announcement was the animated DeLorean, which is a particularly cool piece that is in scale with the figures. Nevertheless, we do know that that's on its way, so stay tuned for the cartoon car.
As for the rest, well there's plenty here for fans to start drooling over.
The movies
Let's start with the 7″ movie line here, which encompasses both the first and second films. In all, fans can expect Back to the Future versions of Ultimate Marty McFly and Ultimate Biff Tannen. As for the first sequel, there's also an Ultimate BTTF 2 Marty McFly coming up.
Like all "Ultimate" figures from NECA, these come complete with extra portraits and accessories. And of course, they look to sport some awesome sculpts too. That's something that fans expect from NECA.
As for the DeLorean, the Back to the Future movie version of the famed car will not be in scale with the rest of the line. The vehicle is 6″ in length, but is die cast in construction, which is pretty neat.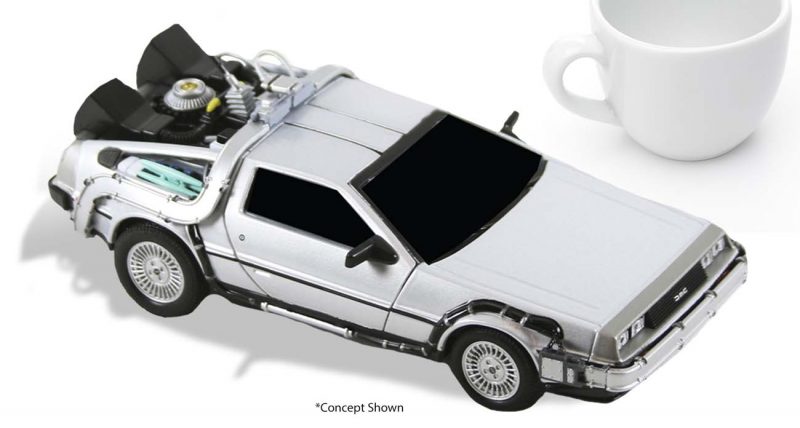 The 3 figures will be landing at retail this coming September, as will the DeLorean.
Animated future
As for the second BTTF line from NECA, that's patterned after the Back to the Future cartoon from the 90s. The toon featured almost all the characters from the films, and we're getting the big 3 in the first wave of the figures.
Marty, Doc Brown, and Biff will all be coming up. They'll also have an animated-look DeLorean, though that's seemingly not quite yet ready for ordering.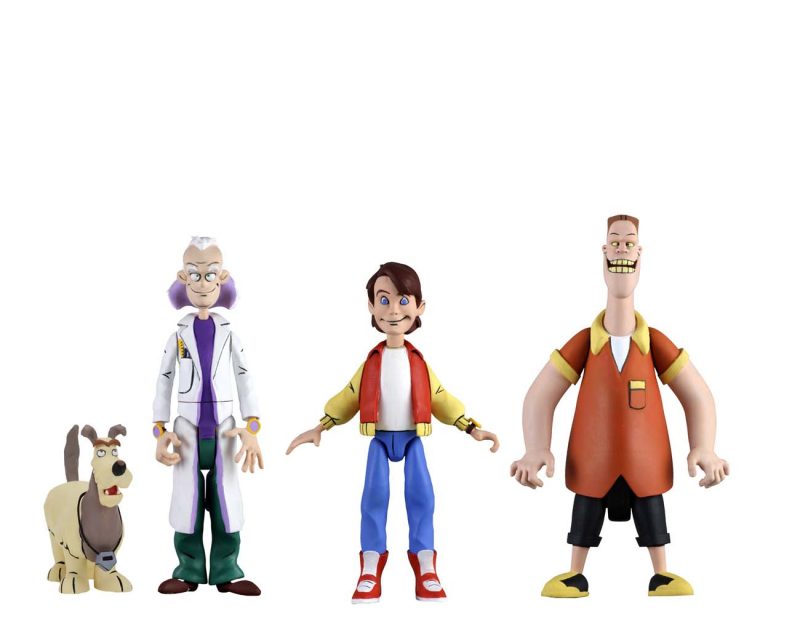 As for a release date on the animated line, that's coming a little sooner than the movie series. You can expect to see these hit in August.
If you want to get your order in now, then you an do so via a number of internet retailers, as well as from our friends at Entertainment Earth. Click here for the listing page that includes them (and a bunch more BTTF stuff).
Just to remind you too, ordering via the above link will mean that BG will get a small commission from your purchase.