Friendship? Friendship?! Yes, apparently Mortal Kombat 11 is getting them, along with a fresh story starring Shang Tsung, and… RoboCop.
Dead or alive…
That's right, there's a whole lot of new content coming to MK11 in Mortal Kombat 11: Aftermath. The huge new expansion for NetherRealm's most recent fighter is more or less feeling like an MK11.5. It's packed, complete with a new story that'll have the most iconic version of Shang Tsung as the villain.
But that's not it. There's a ton more coming up as well. That comes in the form of a free content update to coincide with the new Aftermath. That will include stage-specific Fatalities, "the Klassic Dead Pool and Soul Chamber arenas", and the aforementioned Friendships.
As for the main course, NetherRealm has crafted a fresh trailer to show off what Aftermath will offer.
The epic saga continues in Mortal Kombat 11: Aftermath, as Fire God Liu Kang, the new keeper of time and protector of Earthrealm, must now enlist the help of unlikely allies and familiar foes to forge a new history as the fate of two worlds hang in the balance. Adding to the growing roster of playable fighters, the new expansion features the triumphant return of Fujin, the God of Wind who serves as Earthrealm's protector alongside his brother Raiden, and Sheeva, the four-armed, half-human and half-dragon queen of the ancient Shokan race. RoboCop, the iconic, highly advanced cybernetic police officer will make his first appearance in the franchise, continuing the pedigree of popular Mortal Kombatguest fighters. RoboCop in Mortal Kombat 11: Aftermath features the voice and likeness of actor Peter Weller, who portrayed the popular character in both the original "RoboCop" (1987) film and "RoboCop 2" (1990) sequel. Mortal Kombat 11: Aftermath will also include three new character skin packs to be released over time.

NetherRealm
The Aftermath arrives
Mortal Kombat 11: The Aftermath Collection is available for pre-order now. You can buy it standalone, but there's an option too for those who already have the base game. That comes in the form of the Mortal Kombat 11 Aftermath expansion. Then there's the Mortal Kombat 11: Aftermath + Kombat Pack Bundle. That one gets you Aftermath plus the Kombat Pack content. So there are a few buy-in options here.
You might want to pre-order too by the way, since doing so will net you the Eternal Klash Skin Pack. Included there are a trio of skins, including ""Unbound Rage" Scorpion inspired by Mortal Kombat (2011), "Son of Arctika" Sub-Zero inspired by Mortal Kombat: Deceptionand "Kori Power" Frost, a Klassic version of the Lin Kuei warrior."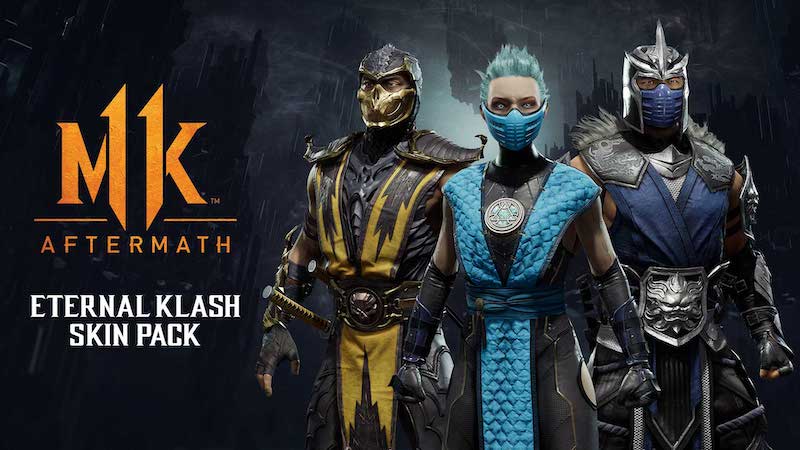 Set for release on all platforms that already host MK11, Aftermath is set to arrive on May 26th.