With Top Gun: Maverick coming to theaters this year, we're starting to see some merchandise. The releases begin with Icon Heroes' new pin set.
Maverick reruns
It's been a while since we've seen Maverick, the hero of the original Top Gun movie. Starring Tom Cruise in the main role as a Naval aviator, the movie saw release in theaters all the way back in 1986.
Now here in 2020, fans finally have a sequel on the way with Top Gun: Maverick. The film was originally slotted for a June 24th release, but with the coronavirus throwing everything into chaos that's changed. The movie is still though, coming out this year, and will be hitting theaters (hopefully) on December 23rd.
But even with the delay of the actual movie, there's still some merchandise that is on schedule. That includes the cool little pin set from Icon Heroes. The pop culture collectible-maker has a set of three pins coming up, modeled to look like flight helmets.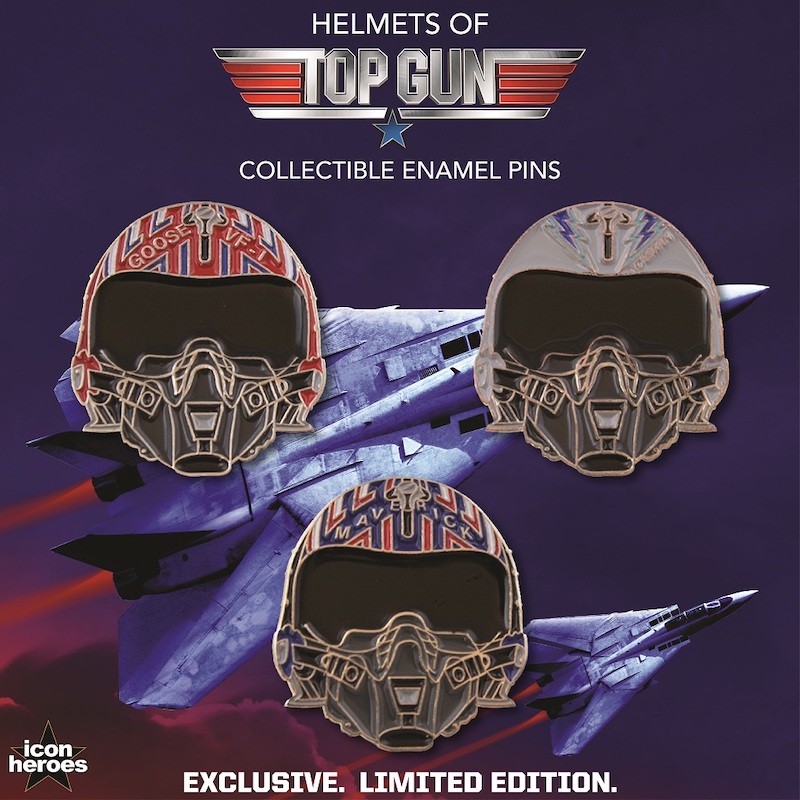 The Helmets of Top Gun Collectible Enamel Pins will be a timed exclusive from Icon Heroes itself. Priced in at $30 USD, the collection includes the helmets of Maverick, as well as Goose and Ice Man, all from the original film. Each one is about an inch tall, and has a "soft enamel nickel finish."
You can grab the collection right here as of this Monday, April 27th, kicking off at 9am pacific time.