Capcom's Resident Evil franchise is rolling, and one of the most celebrated games in the main series is about to get a special vinyl OST press.
Music to fear
Man is Resident Evil rocking over the last few years. First we got the revelation (no pun intended) that was RE7, then the incredible remake of RE2, and finally the remake of the Raccoon City capping RE3 just last week. It's been quite a run.
One game that doesn't seem to be mentioned too often when it comes to "remakes" though is 2005's (formerly) GameCube exclusive, Resident Evil 4. Sure it might be looking a little long in the tooth now, but the game still holds up in a big way, and remains a monster of a fan favorite.
So with that in mind, Laced Records is preparing a special vinyl pressing of the title's soundtrack. This one's a dozy too, with new Boris Moncel cover art and a total of 4 180g heavyweight LP's that contain the original score.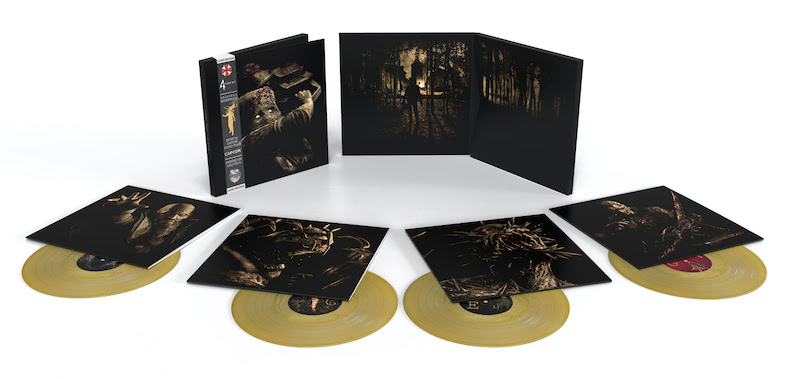 Two different versions of the soundtrack are coming along too. The Limited Edition of the OST includes 'muddy gold' discs as seen above, and is exclusive to the Laced Records online shop. The standard is just as complete, but will be printed on standard black discs.
If you're in for a Limited pressing, you can grab a pre-order for that here. It's set to ship this June, for sale only in "North America and EMEA (Europe, Middle-East, and Africa) territories". It will run you $80 USD.