If you haven't seen it already, LEGO and Nintendo are teaming for a new project. But this is no traditional set, as it's a new kind of Mario experience.

Whoopee!
Last week Nintendo and LEGO both teased that something new was coming. What it was, they didn't say, but just the tease was enough to get fans excited. After all, the promise of Mario-themed Nintendo sets is pretty great.
Now that the actual project has been revealed though, we see that it's a little different than we might have thought. What's on the way isn't along the lines of something like a 'Peach's Castle' set or a 'Donut Plains' diorama. Instead it's a wholly interactive setup. LEGO's newest line is something all together original, and looks more like a game than anything else.
"We are very excited to bring Mario into the physical world through interactive and social LEGO play," said Julia Goldin, Chief Marketing Officer, EVP of the LEGO Group. "With this experience we will help millions of kids with love for Mario to engage and play in a completely new way, where they are in control of creating and playing games with their favourite character. By seamlessly incorporating the latest digital technology, LEGO Super Mario is a highly social, interactive and collaborative experience for kids." 

LEGO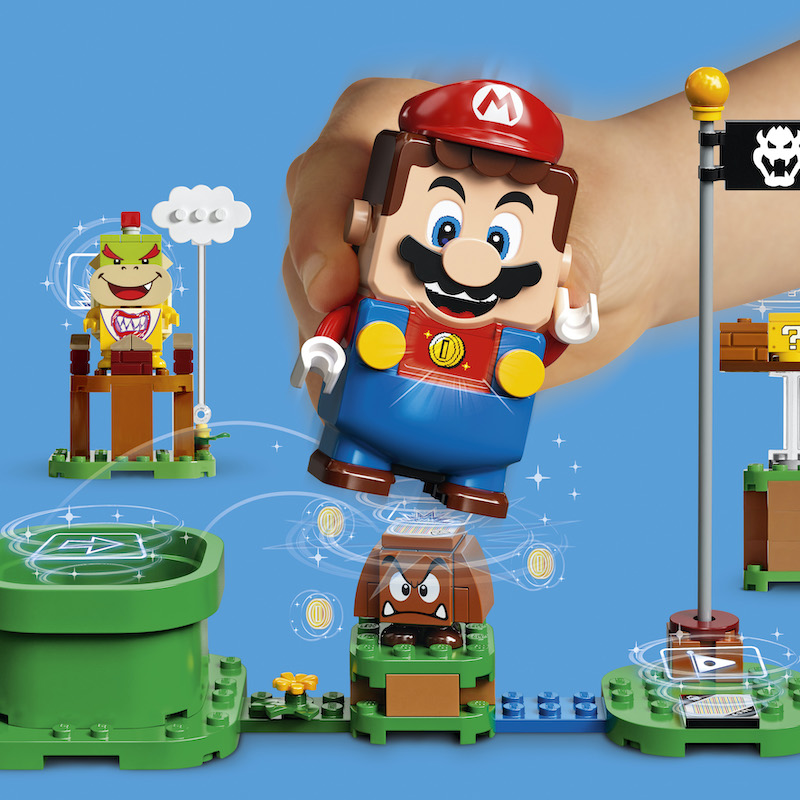 All in all, that's pretty cool stuff, and something that again was completely unexpected. Hopefully we'll be seeing expansions with additional levels elements and enemies, and maybe something a little more traditionally 'LEGO' too. I'd love to see an accompanying lineup of standard LEGO sets, for example.
Stay tuned for lots more on this one, including a release date. LEGO and Nintendo say to expect to see Super Mario LEGO hitting stores later this year.