Celebrate the 80th anniversary of one of the DC Universe's greatest heroes this May, with a special 100 page giant issue of Green Lantern.
The corps lives on
One of the comic world's most recognizable and enduring heroes, Green Lantern has been around for a long time. In fact, it's been 80 years since the original emerald avenger first donned his (then 'magic') ring.
That of course, was Alan Scott, a Lantern who was markedly different and unique, compared to what would come. Once the league of cosmic peacekeepers that is the Green Lantern corps arrived on the scene, a new era was born that's lasted (mostly) till the present day – some 80 years.
What DC Comics has in store for the hero's 80th anniversary is a celebration of all of the above. Green Lantern 80th Anniversary 100-Page Super Spectacular #1 is set bring with it some big league talent.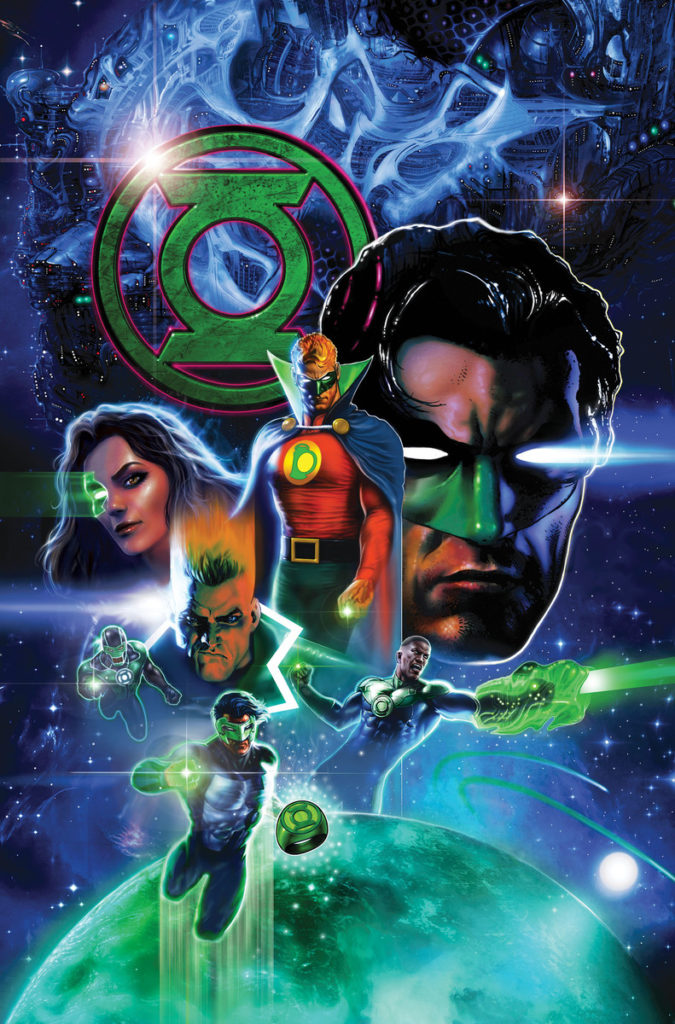 Current GL artist Liam Sharpe is providing the main cover illustration, which you can see here. Inside is even better, especially if you're a longtime fan. There you'll find the work of "Geoff Johns, Darryl Banks, Charlotte Fullerton McDuffie, Sina Grace, Mike Grell, Jeff Lemire, Ron Marz, Denny O'Neil, Fernando Pasarin, Ivan Reis, Rafa Sandoval, Mariko Tamaki, Peter J. Tomasi, James Tynion IV, Robert Venditti, and more". Pretty impressive lineup there.
On top of that, there's an all-star set of talent that'll be providing variant covers.
1940's variant cover by Nicola Scott
1950's variant cover by Matt Taylor
1960's variant cover by Doug Mahnke
1970's variant cover by Neal Adams
1980's variant cover by David Finch
1990's variant cover by Philip Tan
2000's variant cover by Ivan Reis and Oclair Albert
2010's variant cover by Jim Lee and Scott Williams
Green Lantern 80th Anniversary 100-Page Super Spectacular #1 lands in stores on May 20th, and will run you $9.99 USD.