Non-Stop Spider-Man! No, really, it is. That's the name of Marvel's newest Spidey book, coming up this June from Joe Kelly and Chris Bachalo.
Continuous web-slinging
There's a brand new Spider-Man book coming up from Marvel Comics, and it's not a revamp of a legacy book. In fact, it has kind of a weird name, that being Non-Stop Spider-Man.
Yes, that's the name. But besides the odd name, this book might be one to look forward to if you're a big fan of the web-head. Marvel has Joe Kelly and Chris Bachalo on it, so it's got a serious chance to be a standout title.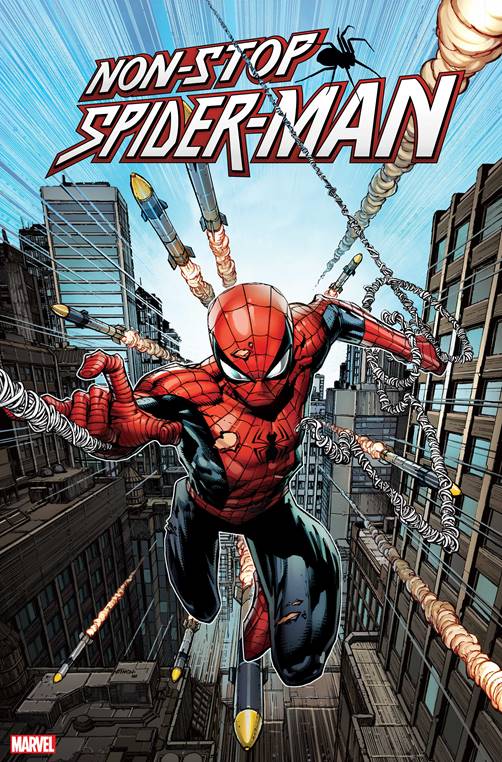 "[Editor] Nick Lowe has a superpower. He picks up the phone, calls me and says the exact combination of words that make me want to drop everything and dive head first into the Marvel Universe. Last time it was Spider-Man, Deadpool, Ed McGuinness. No brainer, YES," recounts Kelly. "This time it was Spider-Man, Non-Stop, Chris Bachalo. Again, YES… but 'Non-Stop?'"

Marvel
Yeah… Non-Stop. As weird as it might be, there is a rationale behind it. Marvel says that the comic will be more action-focused than other Spidey comics, and include more of the hero's "best villains and his most amazing feats". I have to admit, I'm interested.
If you are too, then mark your calendars, as Non-Stop Spider-Man is set to arrive on the racks this June.