The ultimate Conan the Barbarian action figure? Maybe so, but either way Mezco's take on the classic sword and sorcery hero is ready for pre-order.
Splitting skulls
Conan is a classic hero, with loads of history behind him. The northern barbarian flat out stars in some of the most celebrated fantasy stories of all time. While he was created by Robert E Howard decades ago, Conan remains a fan favorite today, thanks to numerous comics and reprinting of the original novels.
He's been getting a little more attention than usual lately too, and that includes in the action figure arena. Figures based on the 1980s Arnold Schwarzenegger movie are in pre-release, and maybe the coolest take yet is too.
Coming out of Mezco's fantastic One:12 Collective line, this 6″ figure is modeled after the most iconic form of the warrior. That's right, it's based on Frank Frazetta's classic painting 'The Barbarian'.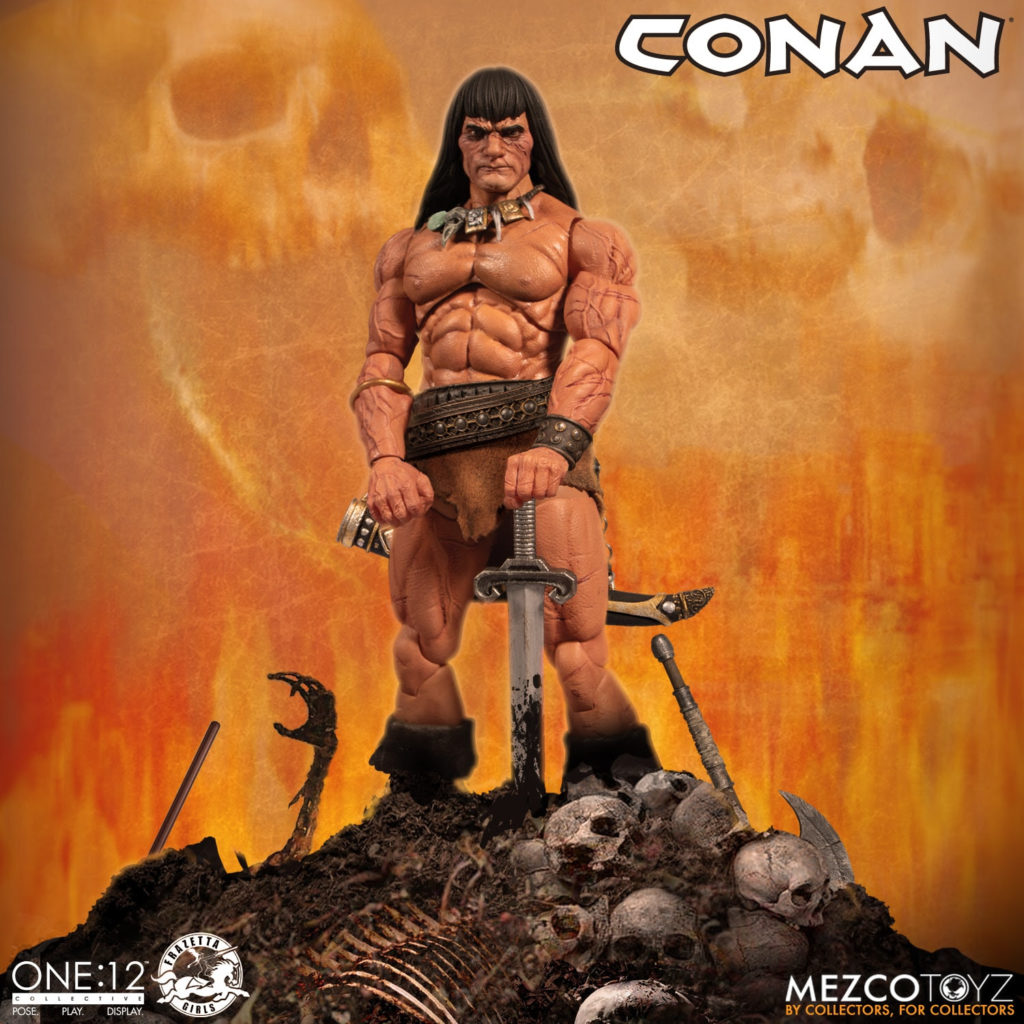 Packing a ton of accessories, the One:12's excellent articulation, and some of what looks to be top notch sculpting, Conan is available here for pre-order. He's set to ship out in the August to October timeframe and will run you a slightly higher than usual $90 USD.
Click here to pre-order. Details are below.
THE ONE:12 COLLECTIVE CONAN FIGURE FEATURES:
One:12 Collective body with over 30 points of articulation
Two (2) head portraits
Hand painted authentic detailing
Approximately 17cm tall
Eight (8) interchangeable hands

One (1) pair of fists
One (1) pair of weapon holding hands (L&R)
One (1) pair of grabbing hands (L&R)
One (1) pair of posing hands (L&R)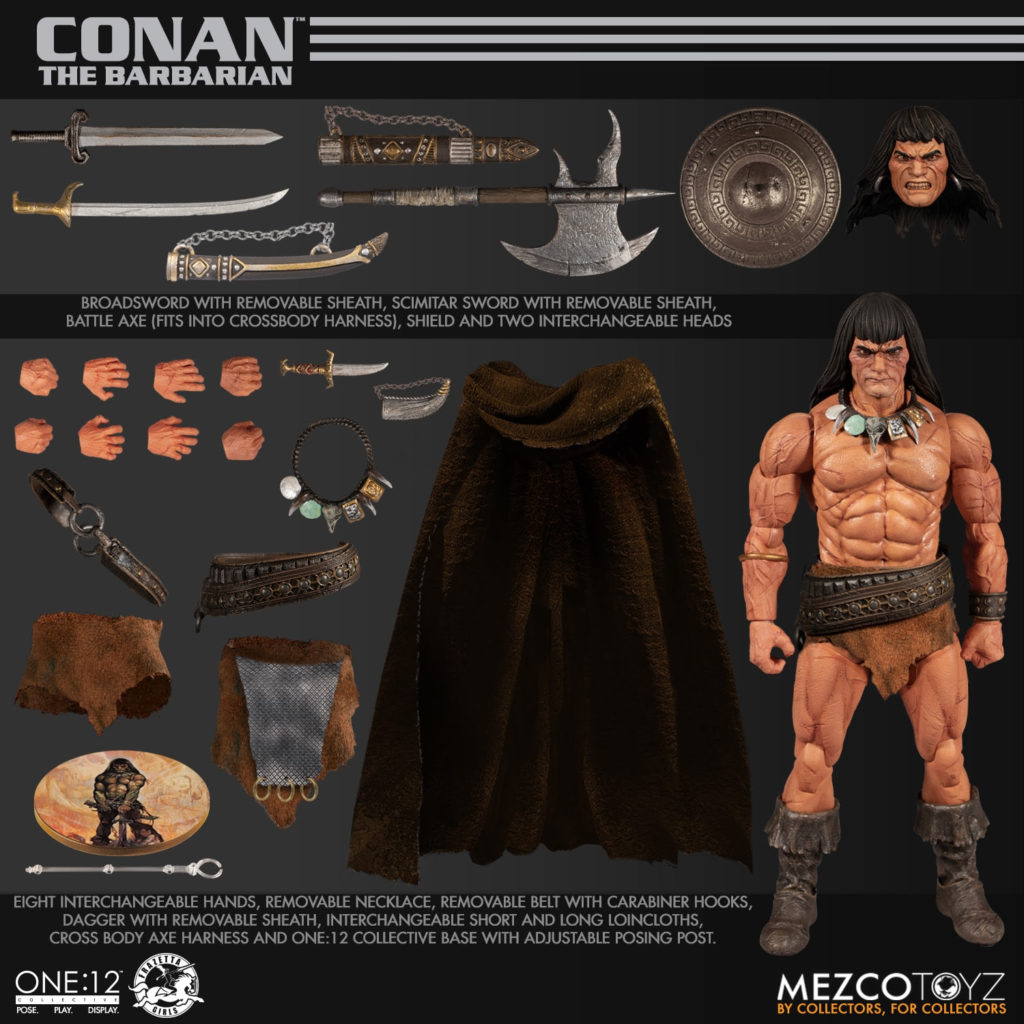 COSTUME:
Necklace (removable)
Crossbody axe harness (removable)
Cape (removable)
Two (2) interchangeable loincloths
Belt with carabiner hooks
Mid-calf boots
ACCESSORIES:
One (1) scimitar sword with removable sheath
One (1) broadsword with removable sheath
One (1) dagger with removable sheath
One (1) battle axe (fits into crossbody harness)
One (1) shield
One (1) One:12 Collective display base with logo
One (1) One:12 Collective adjustable display post