Miss the reveal of the slate of indies coming to Nintendo's Switch in 2020? Streets of Rage 4, Axiom Verge 2, Strangers Wrath and more are on the way.
Nindies?
I'm pretty sure at this point that the "Nindies" tag is dead. It seems like Nintendo has completely forgotten about their own term for Nintendo-bound indie games. Honestly, I never liked it, so… yeah.
Anyway, the point here is that there is a really great selection of indie games coming to the Switch next year. This should come as no shock to anyone of course. Nintendo has put a nice little emphasis on independently published games this generation.
Next year will see some excellent stuff hit the platform too. Scroll down for the sampling that was unveiled but the company.
Confirmed for Switch in 2020: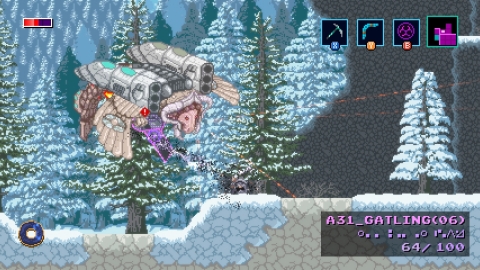 Axiom Verge 2 from Thomas Happ Games: Discover the origins of the Axiom Verge universe in the long-awaited sequel to the critically acclaimed game. Axiom Verge 2 launches for Nintendo Switch in fall 2020.