Rolling along nicely is Hiya Toys' series of Alien and Predator figures in the 3.75″ scale. Their latest is a familiar face from the ending of Predator 2.
The Elder has arrived
While Predator 2 might not have been the classic that the original was, it did have a bunch of really cool elements. One of those, of course, was the Predator ship landing at its close.
The scene was great for a few reasons, but the Elder Predator in particular seems to have cut out a nice piece of fandom for himself. There've been more than a few action figures made out of the character, including one from Hiya Toys here.
This though, is not that original figure re-solicited. It's a new take on him, updating a few elements.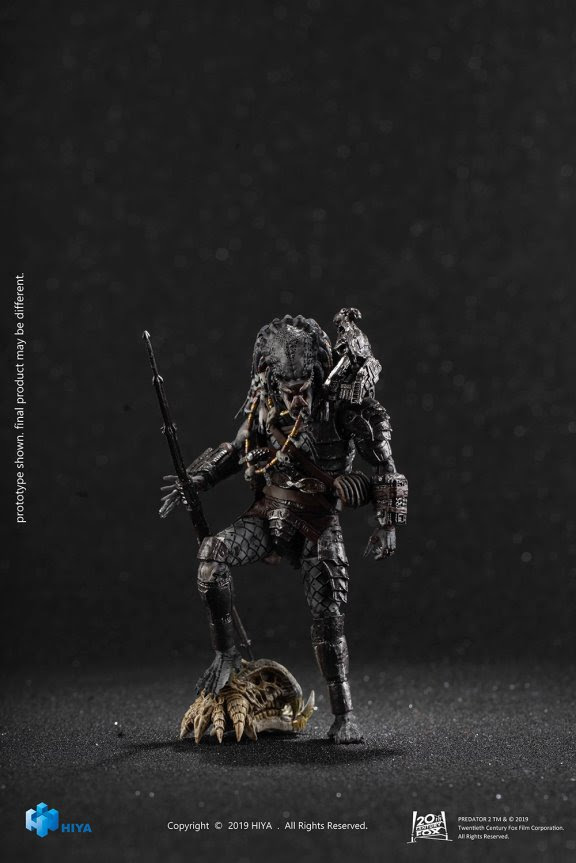 Based off the action-packed sequel to the hit action movie, the Elder Predator figure captures the iconic creature's look with a fully poseable body in exacting 1/18 scale. Fans can recreate their favorite scenes from Predator 2 and beyond with the included accessories and detailed base.

Hiya Toys press release
As mentioned, the Elder Predator is a Preview exclusive. So that means he'll only be available at specialty stores and comic shops. He's also hitting pre-order status right now, so if you want one, you can lock up a figure for yourself. Our pals at Entertainment Earth have the listing up.
The Elder Predator will retail for $19.99 USD, and should ship out on May 27th, 2020.