The Forbidden Arts is a good fantasy game from Stingbot Games. While the story and premise of the game are solidly laid out, the gameplay mechanics are a miss. While gameplay is not a game breaker, a bit more polish and this would have been a great game, instead of a decent game.
The Premise Of Forbidden Arts
Set in the magical world of, Chora. Forbidden Arts tells the tale of a young man named, Phoenix. Magic has been considered taboo and thus not a lot of people know the forbidden art of magic. That has all changed and now our main protagonist, Phoenix, is on a path of self-discovery.
Now is it up to Phoenix to seek out the knowledge of other mancers. Rather quickly in the game, Phoenix is introduced to pyromancy. He learns how to shoot a fireball from his hands as well as absorb fire from his surroundings. This will come in handy as a method to regain fire energy. As the story progresses, Phoenix will learn new and exciting spells.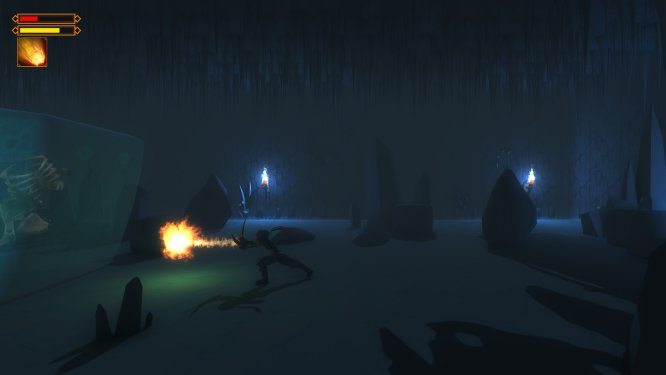 The Gameplay of Forbidden Arts
The controls of Forbidden Arts are simple. Players have a simple sword swipe as the main attack. While it appears that there is a combo system included, the execution of rapidly pushing the attack button does not always result in a multiple-hit combo. Phoenix can also roll away to dodge attacks.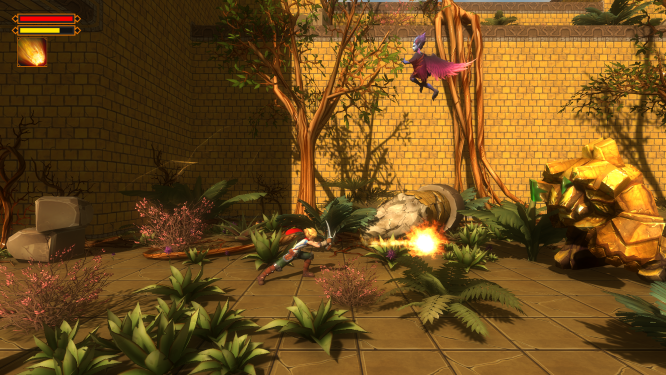 The other set of abilities available to Phoenix are through the use of magic. As Phoenix progresses through the story, he will learn additional abilities from other Mancers through Chora. The magical skills are limited by stamina. Life and stamina can be increased by collecting gold pieces throughout the world. Through the trials and tribulations, Phoenix's life and stamina will increase and aid in his journey.
However, the combat and movement of Phoenix can be a bit frustrating at times. Aerial villains can be a bit tricky earlier in the game as jumping and slashing doesn't quite work well. Regular combat is just as tricky. As stated earlier, the combo system can leave Phoenix vulnerable to counter attacks and it appears Phoenix cannot perform a counter of his own.
The Presentation Of Forbidden Arts
The presentation of Forbidden Arts is amazing. There are a number of different areas to explore. Each one is unique and exciting to explore. There is also a fun and unique style where travel performed in the world map is 3D, however, the regular levels are rendered in 2D. This creates a fun contrast between the two modes while exploring the world of Chora.
The game also did a good job with the voice acting and music. While there are a couple of cheesy lines here and there, the overall tone of the story is told well. Character designs are also unique and enemies vary slightly throughout the different dungeons.
Overall
Overall the story and presentation of Forbidden Arts is excellent. The story is compelling enough to overlook the short comings in combat. However, it is a shame combat is lacking because a strong combat system would have made this an amazing game. A version of this game was provided by the developer for our review.

Forbidden Arts is currently available for all major consoles as well as PC.
A Work In Progress
Premise - 80%
Gameplay - 60%
Presentation - 80%
Forbidden Arts is a decent game that could benefit from some additional work. The story and design are unique, but the gameplay is lacking that find polish.