Dark Horse Comics' Witcher comics are getting the royal treatment. The full set of books will be bound and released in Omnibus form next year.
Witching
The Witcher is pretty clearly a major fantasy property at this point. Starting out as a book series, Geralt and crew made the jump to video games, which more or less was a breakout for the monster hunter.
And after that? He arrived in the world of comics, at Dark Horse specifically. The publisher has had a pretty great run with The Witcher too, amassing quite a bit of fan and critical acclaim.
Now it seems like that run might have concluded. But if it is ending, it's doing it in style, with an Omnibus edition of Dark Horse's complete Witcher works.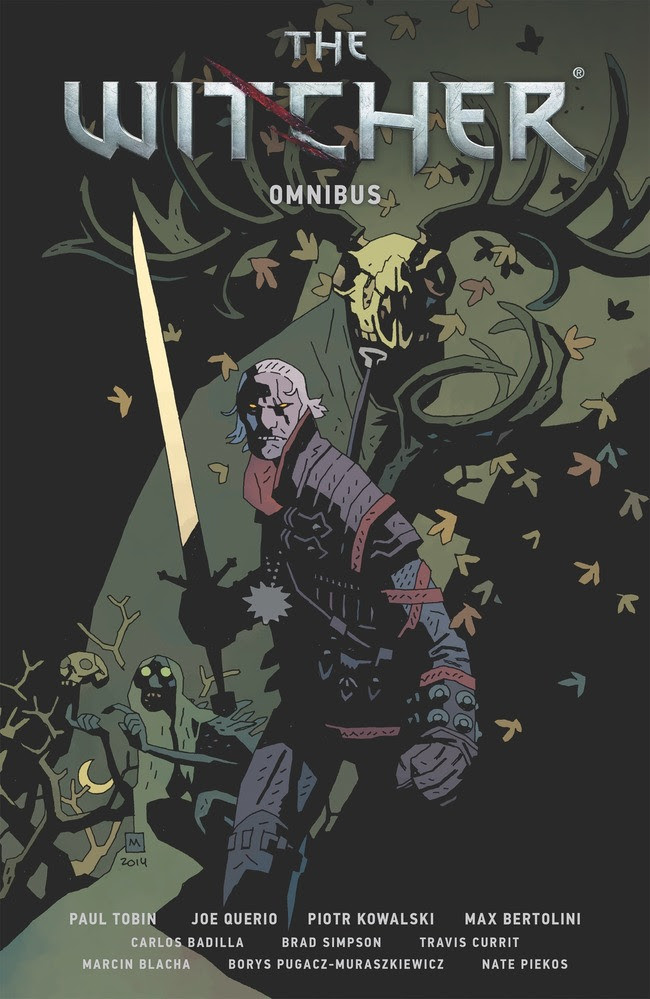 Multi-Eisner award-winning writer Paul Tobin penned a fantasy epic of the adventures of Geralt of Rivia, a witcher—one of the few remaining monster hunters from the critically acclaimed video game fantasy The Witcher by CD Projekt Red! Now you can bring home the entire story in The Witcher Omnibus featuring art by Joe Querio, Piotr Kowalski, Max Bertolini, with a bonus sketchbook section and additional art by Dave Johnson (100 Bullets), Dan Panosian (Slots), Stan Sakai (Usagi Yojimbo), Duncan Fegredo (MPH), Simon Bisley (Lobo), and a cover by Mike Mignola (Hellboy). The Witcher Omnibus is a must have for fans of The Witcher franchise.

The Witcher Omnibus collects issues #1–#5 of The Witcher comic series House of Glass, Fox Children, Curse of Crows, and the Killing Monsters one-shot—and features annotations from the creators of the comics, as well as a sketchbook section.

Dark Horse Comics
Watch for The Witcher Omnibus on store shelves this January the 15th. Clocking in at 440 pages, the soft cover tome will run you just $24.99 USD.