The run continues. Spawn is about to make history with its 301st issue, and it's going to be penciled and scripted by creator Todd McFarlane.
Historic Hellspawn
Back in the early days of Image Comics, there were more than a couple of runaway hits. The Image superhero universe started with a bang, celebrated for its overall incredible art and action. One book though, I can remember standing out. That, of course, was Spawn.
Arguably the most popular artist of the top-tier Image bunch, Todd McFarlane had come off of drawing some of the biggest names in superhero books. Among them was Batman, Hulk, Wolverine, and of course – Spider-Man.
Spawn caught fire almost immediately, with its first issue snapped up from comics shops at a high rate of speed. That was 1992. Now almost 30 years later Spawn is still hitting racks in a never-rebooted book. Issue #300 lands in stores soon, penciled by returning series vet Greg Capullo, but there's an even bigger surprise for issue #301.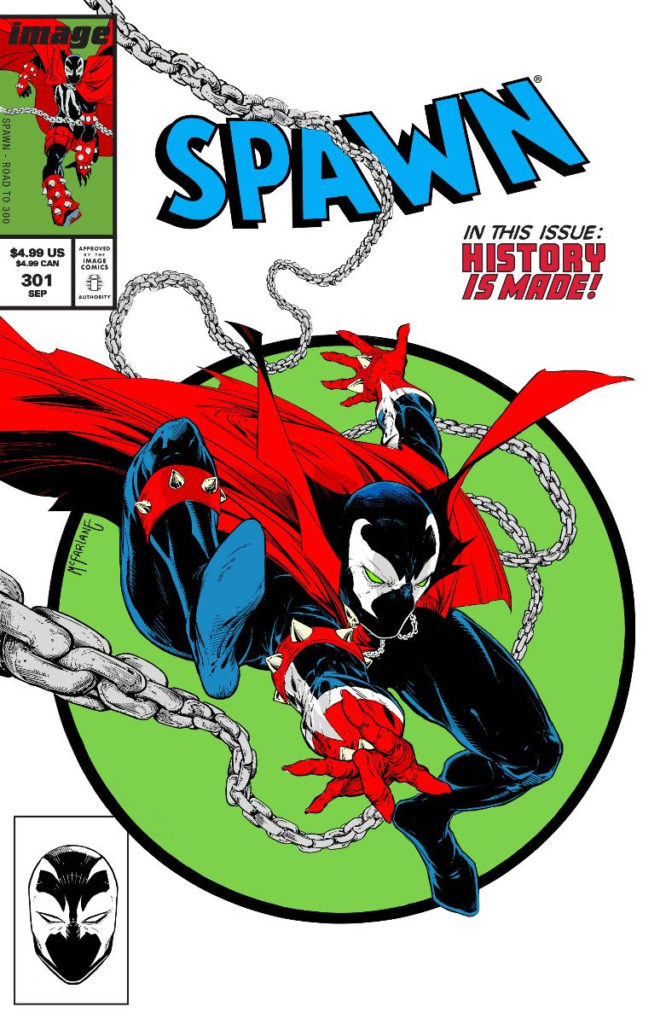 "I could think of no better reason to return to the drawing board than to celebrate the record-breaking 301st issue of the SPAWN comic," said Todd McFarlane, SPAWNcreator, and Image president. "Twenty-seven years ago, I began this journey on the SPAWN title. That start, along with helping to co-found Image Comics, (today the third largest comic publisher in the nation) was with the goal of allowing creative people to own and control their ideas.
 
"It is with great pride that I can say that after nearly three decades of producing the SPAWN title, that I am still 100% in the creative driver's seat of the character I brought to life back in 1992," said McFarlane.  "I wrote and drew that first issue and will do the same for this historic issue as well."

Todd McFarlane

A 48 page book, following on the 72 page #300, Spawn returns to stores on September 25th. There will be both the standard edition, as well as an artist's edition made available, which will be in black and white.