From Midnight Ghost Hunt to Animal Crossing New Horizons, Nintendo Editor Michael contemplates his Top 10 games of E3 2019.
With a banging Nintendo Direct, deep-diving Treehouse Live, and some surprises across the other conferences, E3 showed that even with a Sony missing, it can still be a good time. It's hard to pick just ten presents for the gamer holiday, but I've narrowed it down with a non-scientific, apples vs. oranges approach.
These are the first ten games that pop into my head when I think of the Top 10 games from E3 2019.
Cris Tales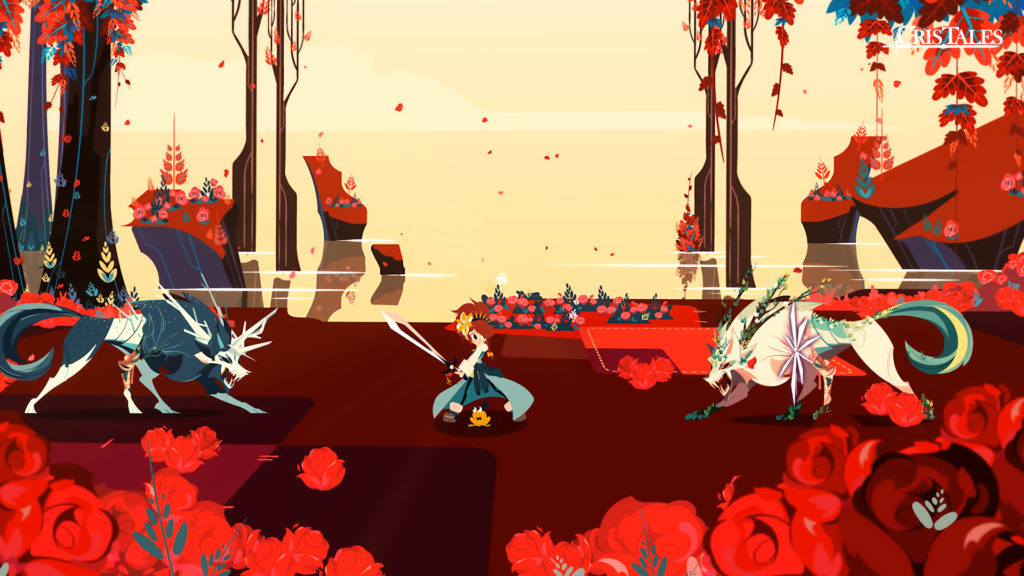 CrisTales sold me with its absolutely stunning aesthetic, and bewildered me with its triple-threat of past, present, and future being experienced simultaneously. The demo shows just how the time mechanics affect the world around you, and how they apply to combat. Time is everything. Seeing how time changes a town and its inhabitants makes for emotionally-tinged exploration, and drove me to see every NPC in a way I never have before. Aging up an opponent accidentally turned them into a mage, while aging them down made them weak and feeble.
Did I mention that the game is beautiful? The demo will be available to play via Steam until June 24. The game will be coming in 2020 to PS4, Xbox One, Nintendo Switch, and PC.
Midnight Ghost Hunt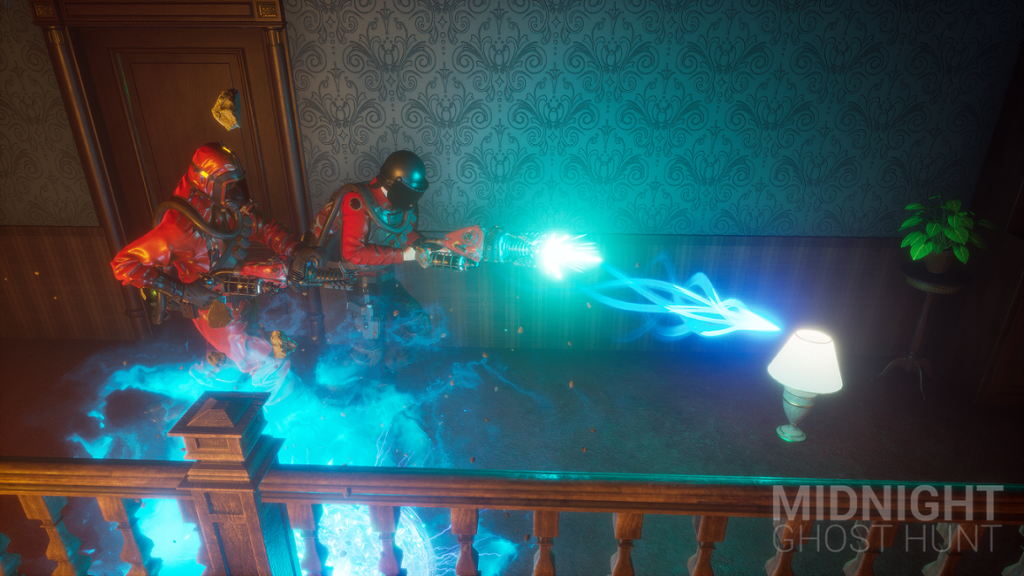 Also announced during the PC Gaming show was the wacky 4 versus 4 prop-hunt and Ghost Busters-inspired multiplayer hide-and-seek game, Midnight Ghost Hunt. Four ghosts hide in props and furniture in a haunted mansion, while four ghost busters try and catch them. Unlike prop-hunt, ghosts aren't completely defenseless in Midnight Ghost Hunt. They can fling their props and run to hide in something else. The Ghost Hunters are decked out with tracking equipment, though, to make finding ghosts easier.
After the first four minutes, the tables turn, and the hunters become the hunted as super powered ghosts are brought back into the fold. If the hunters can survive the next four minutes (unlikely), then they can evacuate safely.
Midnight Ghost Hunt looks like the kind of wild fun the best multiplayer games are. An alpha is planned for this summer, and you can sign up at the game's website.
Spiritfarer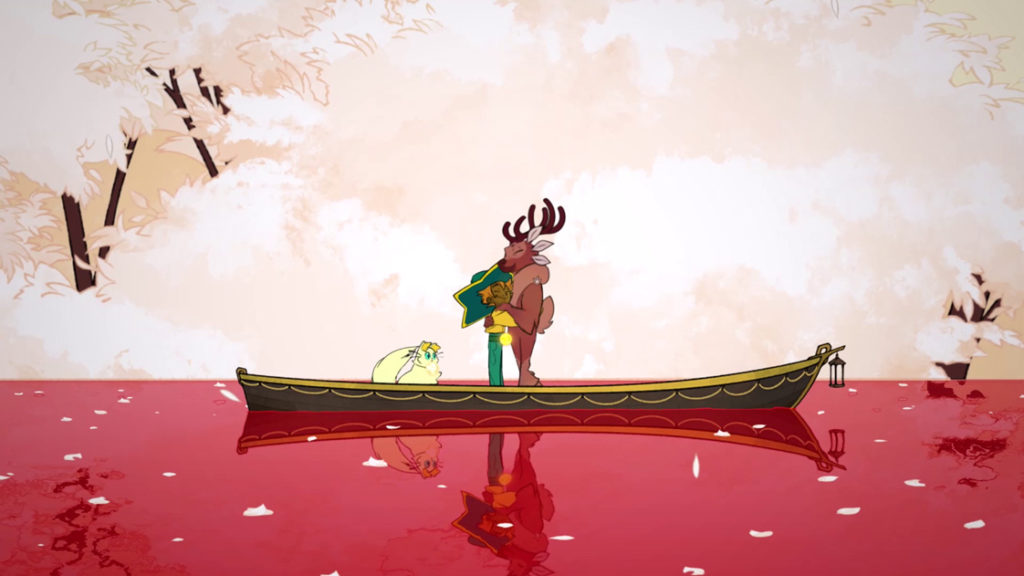 One of my highlights from Microsoft's E3 2019 conference was Spiritfarer, brought to us by Thunder Lotus Games. This "cozy management game about dying" sees us built up a boat, mine, cook, craft and more as we ferry spirit passengers to rest. Two player co-operative play will help us get the most out of this relaxing and emotional adventure, but, like many of the year's most intriguing indie announcements, it's the phenomenal art and animation that will truly make the game stand out.
Spiritfarer is coming to PC, Xbox One, PS4, and the Nintendo Switch in 2020.
Watch Dogs Legion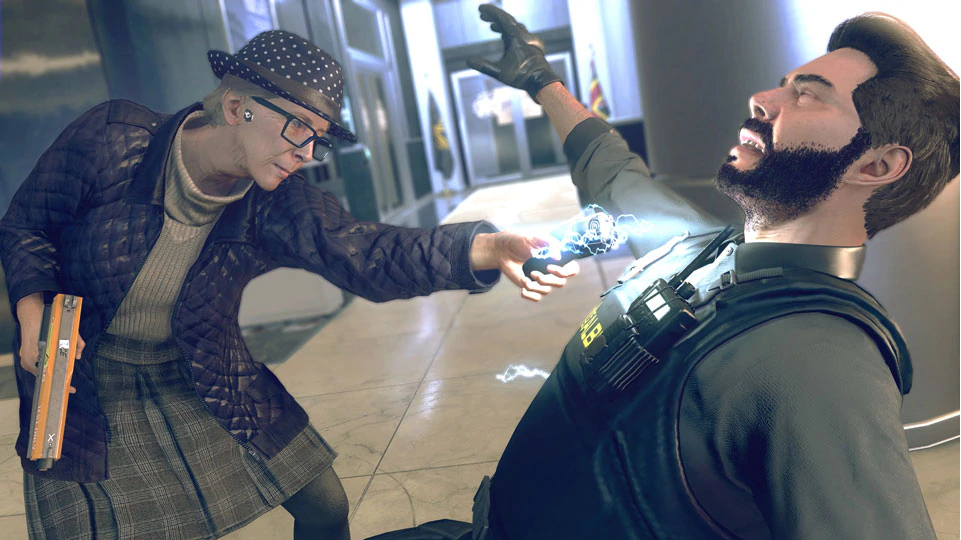 While Watch Dogs historically has had great E3 showings, the footage of retired assassin Helen and the announcement that every NPC would be recruitable into our resistance has surely made Watch Dogs Legion the best of the bunch. What made the first two games the best of stupid open-world fun was selecting who you would knock off based on the tiny details about their lives their phones provided. Now, we have a new way of interacting with the populace that gives us a chance to do something with those we like beyond letting them live.
Turning pigeon-feeding grannies into hacking, neck-snapping triple-A video-game superstars isn't too far off in the future, either. Watch Dogs Legion will be releasing on March 6, 2020.
Luigi's Mansion 3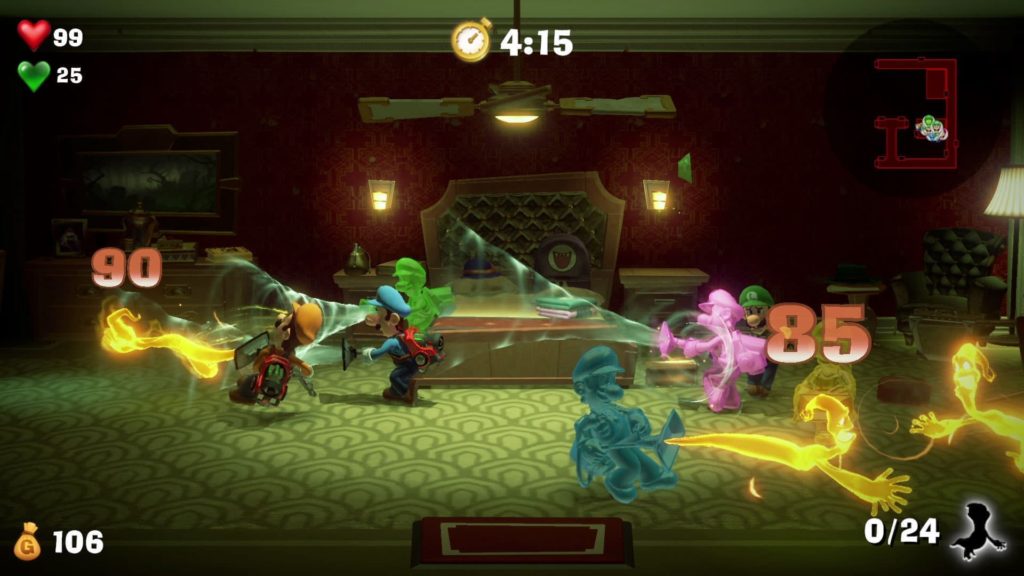 Next Level Games' Luigi's Mansion 3 looks to be even better than Luigi's Mansion 2: Dark Moon, and not just because it's back on a home console. The delightful personality is in full effect, and the hotel setting is offering floors that are so distinct that it's hard to believe they're all in the same building. Gooigi is the definite best version of Luigi, thanks to his glimmering, gooey sheen and colder, deader eyes (which is saying something of the mematic master of the death stare).
4-8 player co-op doesn't hurt either. Luigi's Mansion 3 is still without a locked-in release date, other than 2019, so we'll see it on Nintendo Switch later this year.
Animal Crossing: New Horizons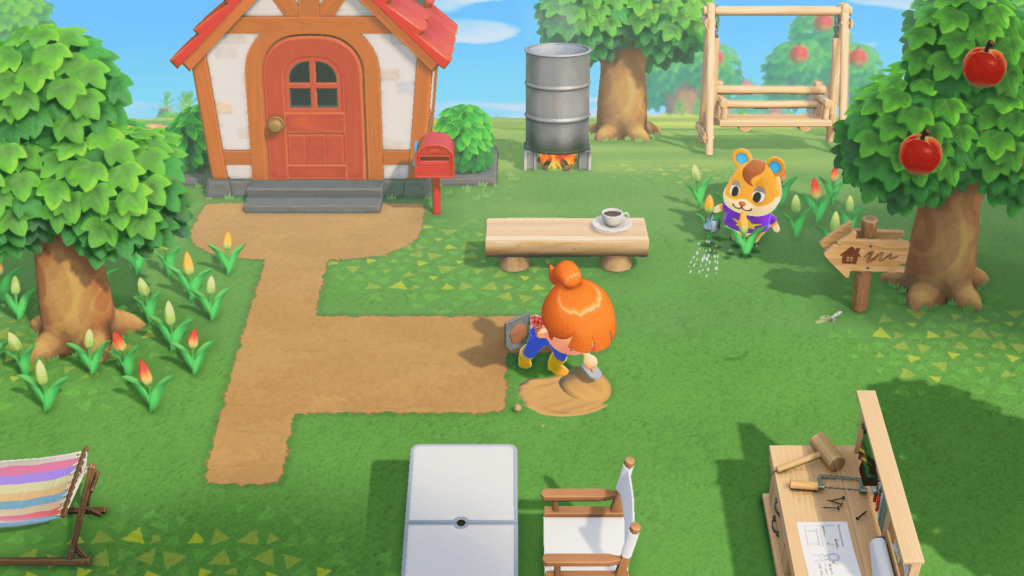 Animal Crossing is coming to the Nintendo Switch at long last! Well, not quite yet— the title has been delayed into March 2020. No doubt the wait will be worth it, though, as our indebted adventures are bringing us to a deserted island, where furniture can be placed anywhere, rivers can be pole-vaulted, and paths can be paved. The Treehouse showed off the crafting, local multiplayer play for families who share their town, and more, making the delay that much harder to swallow.
But that's what it takes to make a good game, I'm told. Animal Crossing: New Horizons will launch for the Nintendo Switch on March 20, 2020. Release dates don't get any easier to remember than that.
The Legend of Zelda: Breath of the Wild Sequel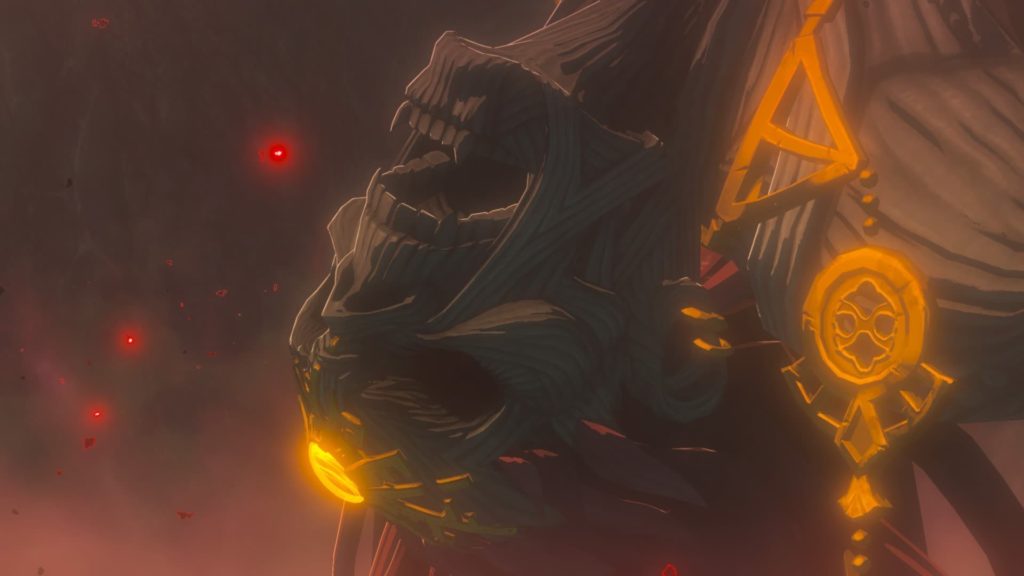 Distant Nintendo games are typically announced these days with a title card or less (see: Animal Crossing and Metroid Prime 4), so a minute-and-a-half story teaser for a new The Legend of Zelda game and sequel to the excellent Breath of the Wild is the kind of crazy surprise that makes a Direct great all on its own.
Zelda is looking fantastic with her shorter hair, and the spooky teaser is rife with intrigue. My favorite take, straight out of my brother's mouth: that's Demise, not Ganon, and Hyrule is about to get itself lifted into the sky.
Everybody's coy about the details, as always, but presumably we'll get the game sometime before we die, on Nintendo Switch.
Marvel Ultimate Alliance 3: The Black Order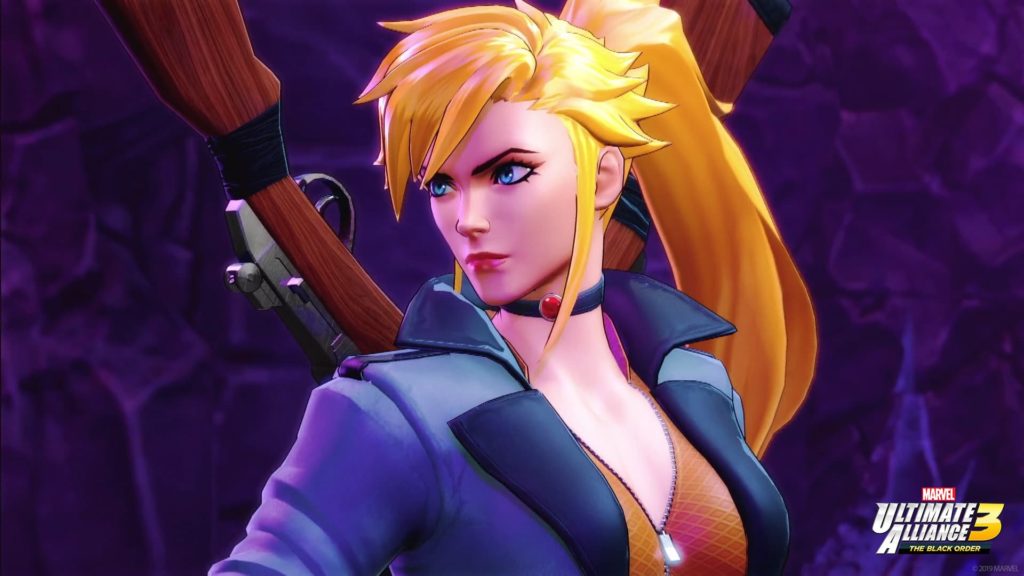 The cynical pessimists in all of us were ready for Marvel Ultimate Alliance 3 to be a nostalgia-cashing-money-grab, but the Treehouse Live segments of the game and ever revealing details about the enormous cast make it hard not to be giddy with excitement. My best boys are practically all confirmed (here's to you, Dr. Strange, Powerman, and Iron Fist), and more Marvel Knights in the future puts my fingers crossed for Moon Knight (anything less won't be worth the $20 price tag for the expansion pass).
But it's not just the expansive roster (largest in the Ultimate Alliance series' history): the RPG elements and devious trials look to be rewarding in all the right ways (challenge and unlockable costumes included). Check out the Treehouse presentation for the best look. Marvel's Ultimate Alliance is launching on July 19, 2019 for the Nintendo Switch.
Daemon X Machina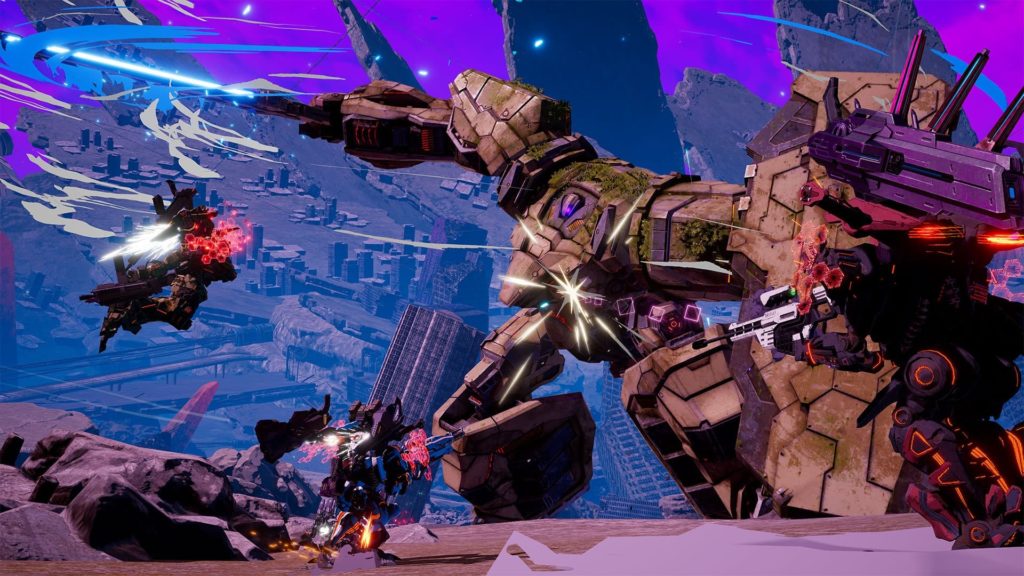 The changes from the prototype missions demo feedback are extensive, and every one of them seems to be absolutely worthwhile. Bosses show their health bars, ascent and descent are faster, and you can check fallen enemies for new weapons from the air. But while the changes are nice, the Treehouse segment gave us our first look at co-operative play, and announced an eventual competitive multiplayer mode.
We also got to see some brand new boss battles and get a real sense for the arsenal available to your Arsenal. The release date— September 13, 2019— is unfortunately the same day as my group's other looked-forward-to co-op game, Borderlands 3. Regardless, I know I'll be making time for this sick mech-action title, especially now that motion controls have been added.
Astral Chain
This surprise from earlier in the year looks only more and more thrilling. Platinum Games is prepared to knock it out of the park. The Treehouse segments (especially the second) showed delicious combat, as well as some of the variety we can expect from the gameplay, from investigation to good ol' trash clean-up.
The hands-on from the Treehouse helps us to make sense of what's going on in the story and gameplay, and the best part is still that August 30, 2019 release date. Also intriguing: "Up to 2 Players" on the game's E3 page.
Runners Up
Fire Emblem Three Houses
The Legend of Zelda: Link's Awakening
No More Heroes 3
Trials of Mana
New Super Lucky's Tale
Doom Eternal
RPG Time Legend of Wright
Tales of Arise
Carrion
Fall Guys: Ultimate Knockout
Superliminal
Police Stories
Rawmen
Skatebird
Final Fantasy VII Remake
12 Minutes
Lost Ember
Missing
Bayonetta 3
Age of Empires 4
13 Sentinels: Aegis Rim
Gameplay trailers in conferences
Sony