The latest series of X-Men focused Marvel Legends figures is one not to be missed. Hasbro's newest retro-themed set is ready for pre-order.
Classic
From the packaging down to the choice of characters, this newly (fully) revealed series of Marvel Legends screams 'iconic'. The latest to feature the throwback 90s "Toy Biz" packaging, this series is all about Marvel's X-Men, and classic ones at that.
Some of the wave had been shown off previously, like Cyclops, but there were still a few mysteries till today. Now you can finally see the full wave in all it's glory, and it's a beaut.
Included will be: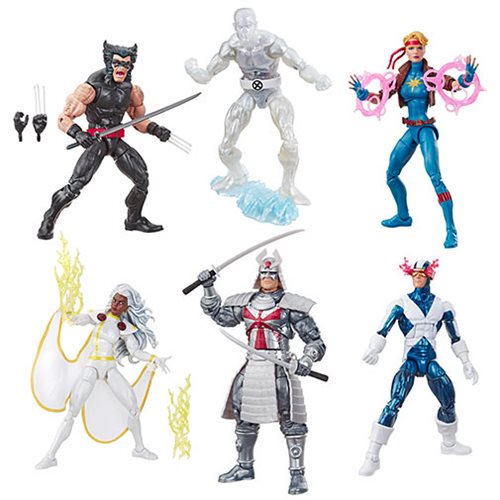 'X-Factor' Cyclops
Dazzler
Storm (Jim Lee style)
Silver Samurai
Iceman (90s)
Wolverine (Madripoor)
Does that complete the Jim Lee version of the 90s X-Men? It might if you were to pick up the Marvel 80th Anniversary Colossus from the 2-pack with Juggernaut. I think that would finish the team off. Now all we need is the rest of X-Factor and we'll be all set.
Also very nice is that this wave isn't all that far off. Hasbro says that the series will be in stores as soon as this coming August. You can pre-order it right now via Hasbro Pulse, or any number of other retailers, including our friends at Entertainment Earth.