Internet tabletop gaming company Roll20 is surprising gamers with an adaptation of the new Stranger Things Dungeons & Dragons set.
Demogorgon!
Something stalks you from the shadows, something dark and ominous. You can barely make out its shape at first, but it almost looks human… till it's head unravels into an array of jagged teeth! It lunges at you!
Roll to dodge.
Yes, Stranger Things has come to the world of D&D. The Netflix show has played off of the classic tabletop RPG, most notably in its first season, and now it's got a full blown special edition of the game all to itself.
While most fans are probably aware that there is a boxed edition, there's a digital one too. That comes courtesy of the folks at Roll20, who specialize in making tabletop RPGs playable over the web. Think of it as online multiplayer for the pen and paper set.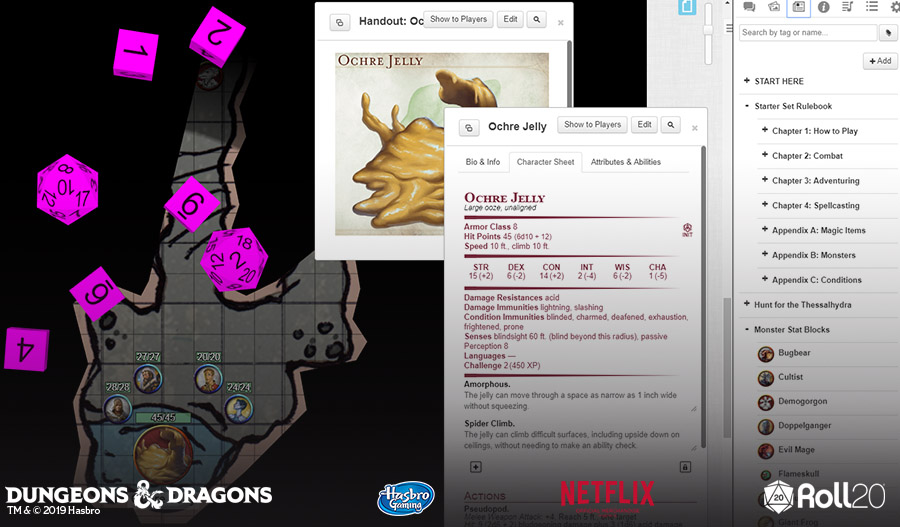 The digital version of the game, which is available now on Roll20's platform, includes:
Full color maps filled in to match Mike Wheeler's hand-drawn style.
5 Pre-generated characters, each with one-click actions, skills and additional information, making jumping in as a player quick and easy.
Dynamic Lighting on each battle map (requires plus/pro subscription) to add a more dramatic feel to your game.
Ready to get questing? Check out the title on the Roll20 Marketplace. It'll run you $14.99 USD.